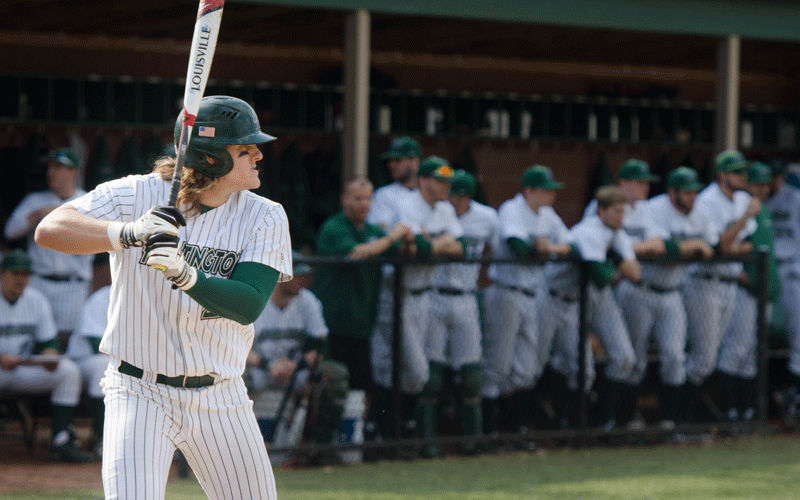 HUNTINGTON, Ind. – The #RV Huntington baseball team wrapped up its season series with Spring Arbor University Saturday afternoon with a 19-3 drubbing of the Cougars at The Glen. It marks HU's largest margin of victory since their 22-3 win over Bethel dating back to May of 2015.

With this win, the Foresters improve to 10-7 overall, 3-2 in league play.

Coach Frame's squad scored at least three runs in all but two frames to make for the blowout. The Foresters' conversation rate was impressive as they logged 13 hits to score 17 runs with homeruns, just like yesterday, highlighting the afternoon.

HU's first seven runs came by way of the long ball with Adam Roser homering in the first and then again in the second to account for five runs with two mighty swings of the bat. Mike Crowley and Shea Beauchamp each cranked one out of the park in the first and second frame respectively to make for an early 7-1 disparity.

Huntington's biggest at bat came in the third. While they managed just one hit, an RBI-double by Jamar Weaver, they took advantage of an error and a rattled SAU pitching crew that gave up four walks and a hit batter to finish the inning with five runs for a convincing 12-1 lead.

The runs kept coming for the hosts. They touched home three times in the fourth and four more times in the fifth before a quiet final two innings where the Cougars got two back for the 19-3 final.

Fifteen Foresters stepped up to the plate with eight of them logging at least one base poke and nine picking up an RBI. Roser came up big for his team to finish with two homers, six RBI and a walk while scoring three times.

Andy Roser, Dylan Henricks, Crowley and TJ Lindstrand also finished with two hits apiece and at least one RBI.

DJ Moore scattered six hits through the first six frames to give up just one run while striking out eight for the win on the mound, his third of the season.

The Foresters are back at it on Monday for a doubleheader at IWU.

The Huntington University Foresters compete in 17 intercollegiate sports for men and women. In the past decade, Huntington has produced 38 NAIA All-America honors and 254 All-America Scholar Athlete honors. Huntington University is a comprehensive Christian college of the liberal arts offering graduate and undergraduate programs in more than 70 academic concentrations. U.S. News & World Report ranks Huntington among the best colleges in the Midwest.