HU's Doctorate of Occupational Therapy Program to offer spring cohort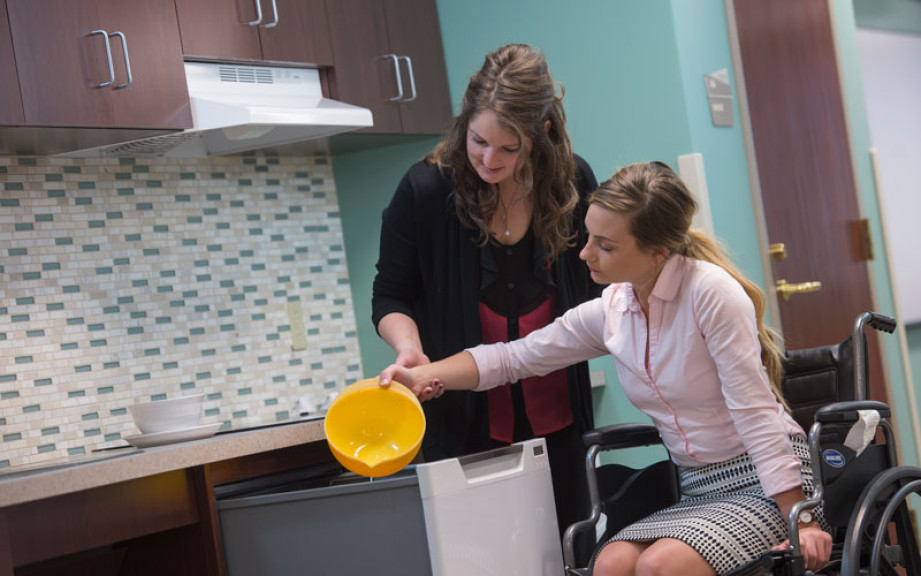 FOR RELEASE: Tuesday, August 15, 2017
Huntington University's Doctorate of Occupational Therapy (OTD) program is now offering an additional spring cohort start for the three-year, full-time program. Dr. Ruth Ford, Associate Dean of Health Sciences and OTD Director, is looking forward to the expansion from a fall cohort of 34 OTD students to the additional spring cohort of 22 OTD students. This is a full-time commitment, Monday-Friday, 8 a.m.-5 p.m., with class and laboratory experiences in occupational therapy. Classes are held at 1819 Carew Street, Fort Wayne, Indiana, on the Parkview Randallia Hospital campus. Students are required to have an earned bachelor's degree and prerequisite coursework.
The demand for occupational therapists continues to expand to meet the needs of newborns to the oldest of old in adjusting to the "occupations" or daily activities that are required for a meaningful and productive life. Occupational therapists work in acute care hospitals, long-term care facilities, schools, out-patient clinics, community agencies, prisons, and many other settings. The terminal doctoral degree in occupational therapy prepares the graduate for a variety of advanced roles such as OTD clinical practitioner, researcher, educator, advocate, administrator, entrepreneur, and leader.
Huntington University's OTD Program is one of the first 12 in the United States to be fully accredited by the Accreditation Council of Occupational Therapy Education (ACOTE) and the first in the state of Indiana. The inaugural graduating Class of 2017 is currently employed across the United States.
To learn more about the Huntington University's OTD program, plan to attend an OT Preview Day, on September 22, November 3, or December 1, 2017. Contact graduate@huntington.edu or 800-600-4888 for more information, or to RSVP for a preview day.