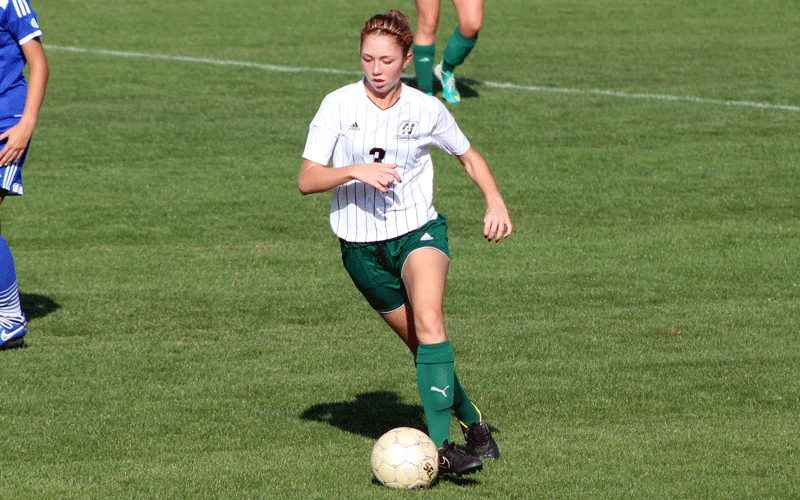 HUNTINGTON, Ind. - The HU women's soccer team collected its first league win in convincing fashion Wednesday afternoon at King Stadium with a 6-0 shutout over Bethel College. The win moves HU to 7-6 overall, 1-3 in conference play and leaves the Pilots (2-10-1, 0-4) still looking for their first conference victory.

Most impressive about the Foresters' performance was their offensive accuracy. Coach Tillett's crew found back netting on six of their ten shots on frame. Senior Rachel TerMarsch and junior Olivia Knispel each scored twice in the first 36 minutes to blow the game wide open.

TerMarsch scored back-to-back goals within 14 minutes of each other beginning at the 13:52 mark to give her a team an early 2-0 lead. Knispel then went to work to pile on two more goals within a six-minute span for the 4-0 halftime advantage. Knispel currently leads the Foresters in scoring with seven goals.

Becca Grimes and Samantha McCoy put the finishing touches on the day by each scoring in the final 45 minutes. Grimes' goal came just seven minutes after intermission while McCoy waited until there was less than five minutes remaining to score her second collegiate goal.

MaTéa Knispel entered the contest with three assists on the year and more than doubled her season total by handing out four assists by game's end which included assisting both her sister's goals. Grimes and Autumn Koomler were also credited with an assist.

Freshman Autumn Koomler went the distance in goal to finish with eight saves and register her first win of the year.

"The girls have taken lessons learned from playing the three top teams in our conference back to back to back to play quality soccer and share the ball well," said Coach Tillett. "We played smart passes to free teammates up on the outside for breaks on goal."

The Foresters are back in action on Saturday when they host Marian at 2:00 p.m.

The Huntington University Foresters compete in 17 intercollegiate sports for men and women. In the past decade, Huntington has produced 39 NAIA All-America honors and 234 All-America Scholar Athlete honors. Huntington University is a comprehensive Christian college of the liberal arts offering graduate and undergraduate programs in more than 70 academic concentrations. U.S. News & World Report ranks Huntington among the best colleges in the Midwest.