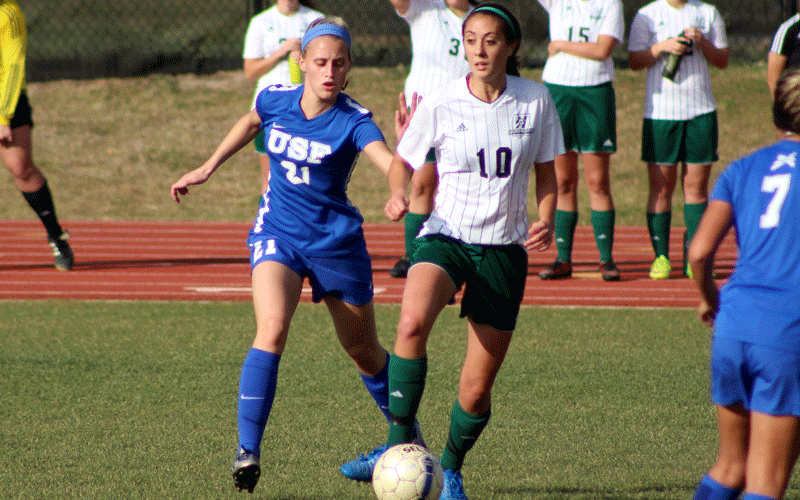 HUNTINGTON, Ind. - It wasn't exactly how the HU women's soccer team wanted their last regular season home game to go as they dropped a 1-0 decision to the University of Saint Francis Wednesday afternoon at King Stadium.

The loss drops the Foresters (9-8, 3-5) to eighth in the league standings while Saint Francis (11-6) moves into a tie for third with a 5-3 conference record. Today's win over HU marked USF's eighth shutout of the year.

Things just seemed to go right for the visiting Cougars. They controlled play most of the contest to generate 19 shots, ten on frame, which included Heather Jones' rocket that found back netting in the 62nd minute for the game-winner.

The Foresters, on the other hand, struggled to find any sort of rhythm offensively. Behind four shots from MaTéa Knispel, HU managed just eight shots on the day, four of which were on target to be held scoreless for the sixth time this year.

Autumn Demott hauled in nine saves and surrendered USF's lone goal, just her sixth goal given up this season, for her second loss of the year.

"We were outplayed this afternoon. We just couldn't seem to get passes strung together and things flowing in a positive direction," said Coach Tillett. "They were winning the 50/50s and always seemed to be in the right place.

"We'll learn from it. I'll learn from it. We'll get better and be ready to give it our best on Saturday's final regular season game."

The Foresters will face Goshen on Saturday at 6:00 p.m. in the last game before the conference tournament.

The Huntington University Foresters compete in 17 intercollegiate sports for men and women. In the past decade, Huntington has produced 39 NAIA All-America honors and 234 All-America Scholar Athlete honors. Huntington University is a comprehensive Christian college of the liberal arts offering graduate and undergraduate programs in more than 70 academic concentrations. U.S. News & World Report ranks Huntington among the best colleges in the Midwest.