Ja'Shon Burks to Perform in Senior Recital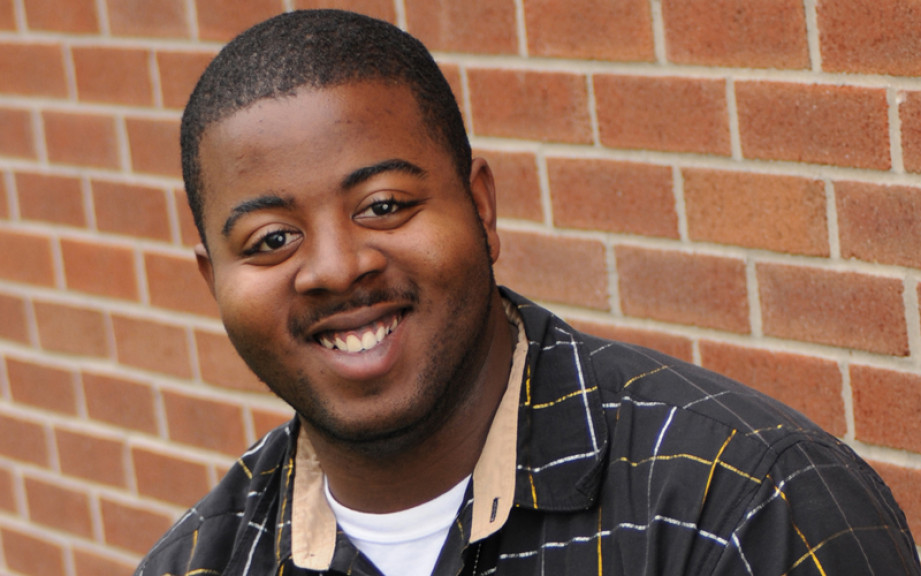 FOR RELEASE: Thursday, April 2, 2015
Huntington University student Ja'Shon Burks will perform in his senior voice recital on Friday, April 10, at 7:30 p.m. in the Longaker Recital Hall in the Merillat Center for the Arts. The recital is free and open to the public.
Burks will sing several selections, including a piece from Puccini's Gianni Schicchi, two spirituals arranged by Mark Hayes, the Spanish song No puede ser by Sorozabal and selected pieces by Dvořák. The theme is music by composers from the 19th and 20th centuries.
Burks is a senior music education and biblical studies double major from Indianapolis, Indiana. He has been active in his time at HU, participating in concert choir, the Undignified dance group and numerous recitals. His most notable achievement was founding the university's first gospel choir. He continues to direct and book their performances, which have been everywhere from Indianapolis to Kendallville.
The founding of gospel choir came out of Burks' strong church background. He grew up in the Baptist tradition and has been singing since he was 3 years-old. Burks has directed gospel choirs since age 6.