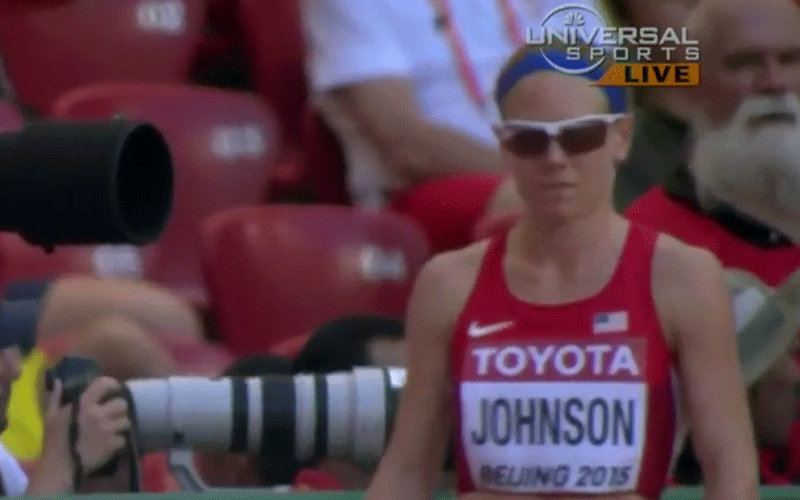 HUNTINGTON, Ind. - Huntington University alum Lauren Johnson ('09) was just eight tenths of a second away from qualifying for the 1500 meter finals of the World Championships. The Andrews (Ind.) native ran a 4:10.01 to finish eighth in her heat in Sunday morning's semifinal action of the 1500 meters.

The top five finishers in both heats as well as the next two fastest times move on to the finals. Despite running five seconds faster than the top finisher in heat one; Johnson was edged out by Poland's Angelika Cichocka who posted a 4:09.19 in Johnson's heat to claim the final spot.

Johnson clocked in at 4:05.79 in the prelims on Friday to qualify for the semi-finals. She finished seventh in her heat but posted the 11th fastest time out of the 24 runners to secure a time-qualifying spot for the semis.

This marks Johnson's first of hopefully several trips to the World Championships. Teammates Jennifer Simpson and Shannon Rowbury will represent Team USA later this week in the 1500 meter finals.

The Huntington University Foresters compete in 17 intercollegiate sports for men and women. In the past decade, Huntington has produced 39 NAIA All-America honors and 234 All-America Scholar Athlete honors. Huntington University is a comprehensive Christian college of the liberal arts offering graduate and undergraduate programs in more than 70 academic concentrations. U.S. News & World Report ranks Huntington among the best colleges in the Midwest.