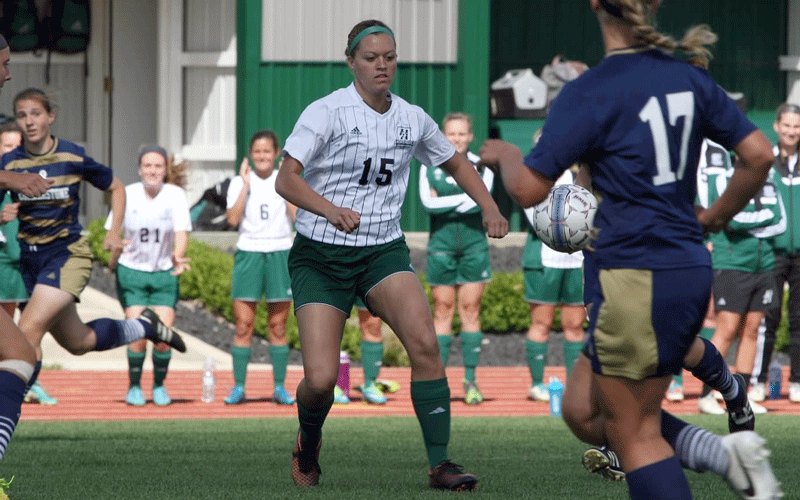 MEET AUTUMN KOOMLER

Hometown: Fort Wayne, IN
High School: Wayne
Sport: Soccer
Major: Exercise Science

What is your favorite Bible verse? Philippians 4:13

Who is your favorite HU professor? Dr. Ruiz

What is one of your hidden talents? Quick witted, rhyming skills

What was your favorite family vacation growing up? Camping

What has been the highlight of your HU athletic career? Going on mission trips to Indianapolis with the team, getting to know the girls so much better on the trips and serving others.

What was the highlight of your summer? Going to Mexico with my entire family.

Why did you choose HU? I transferred to HU the spring of my freshman year because of the Christian aspect. HU aligns with all of my morals and is a great place to grow as an athlete, Christian and woman.

What is one of the things you love most about your teammates? They are amazing! Every one of them is unique in their walk with Christ and their journey as a soccer player. We all love on each other every day and we are all each other's biggest fan. I have never been on a team, before coming to HU, that got along so well, and truly all loved each other. I am so blessed to have had the past three years to spend with these amazing women.

How have you grown in your faith since coming to HU? HU has really helped me to make my faith my own. It has helped me to come closer to God and take tremendous steps in my walk with Christ. I have been able to learn so much and have many challenging conversations about Christ.