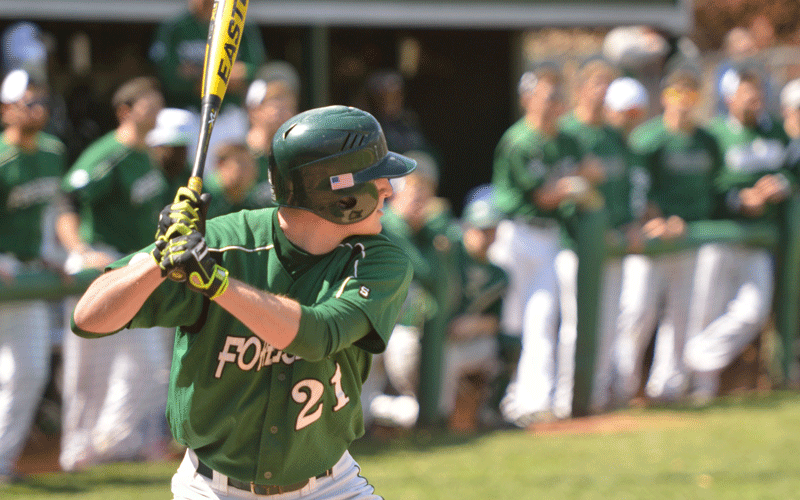 MEET BROCK GOWER

Hometown: Huntington, IN
High School: Huntington North
Sport: Baseball
Major: Sports Management

Favorite Bible verse: Isaiah 41:10
Favorite HU professor: Professor Zehr
Hidden talent: Karaoke singing
Favorite family vacation growing up: Madeira Beach, Florida
Highlight of your HU athletic career: Going on a missions trip to Nicaragua with a few of my teammates and running baseball clinics for the local kids there

Why did you choose HU? My parents work here and my dad and sisters both went here so I was born to be a Forester.

What is one of the things you love most about your teammates? There are so many great personalities on the team and we all get along really well. Also, everyone works extremely hard and goes down to the field every day to get better.

How has your faith impacted you as an athlete? It has made me realize that I am playing for something bigger than myself. Without the Lord, I would not have the abilities and opportunities to play this game so it just really puts things into perspective how blessed I am to be able to play this game I love and I am extremely thankful for that.

How have you grown in your faith since coming to HU? I have extremely grown in my faith since arriving at HU in 2012. Coming in, I knew of God and said I believed in him to make myself look good. Since then, I have met amazing people that live for Christ and have shown his light through them on to me. I accepted Jesus Christ as my Lord and Savior and got baptized last year in Nicaragua with my teammate Tarrin Beachy.