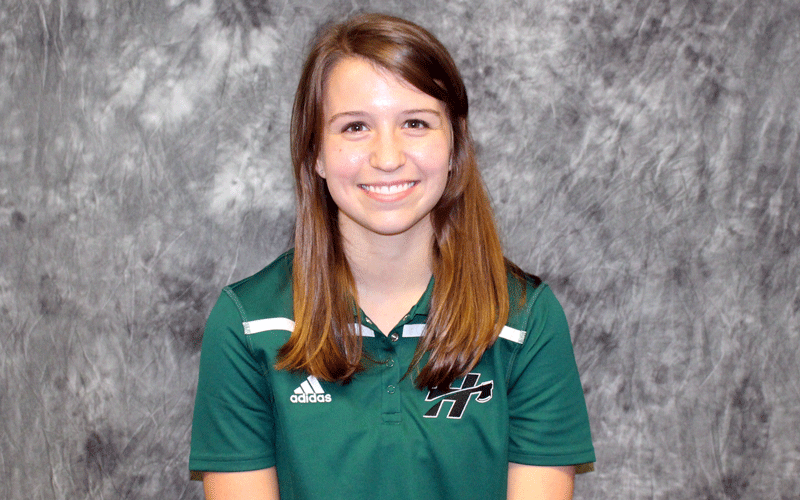 MEET HANNAH LOCHNER

Hometown: North Manchester, IN
High School: Manchester
Sport: Golf
Major: Exercise Science

What is your favorite Bible verse? Isaiah 41:10

Who is your favorite HU professor? Dr. Brautigam

What is one of your hidden talents? Art

What was your favorite family vacation growing up? New Smyrna Beach, FL

What has been the highlight of your HU athletic career? Being a part of the very first HU Women's Golf Team!

What was the highlight of your summer? Interning with Wabash Parkview Hospital in the Rehabilitation Department

Why did you choose HU? I chose HU for several reasons. I like the smaller size classes where professors know your name and I also appreciate the faith integration that takes place within each class.

What is one of things you love most about HU? One of the things I love most is the people who work and teach here. From my very first visit I felt so welcome.

How have you grown in your faith since coming to HU? HU has taught me how to incorporate my faith in everyday situations as well as in my future career.