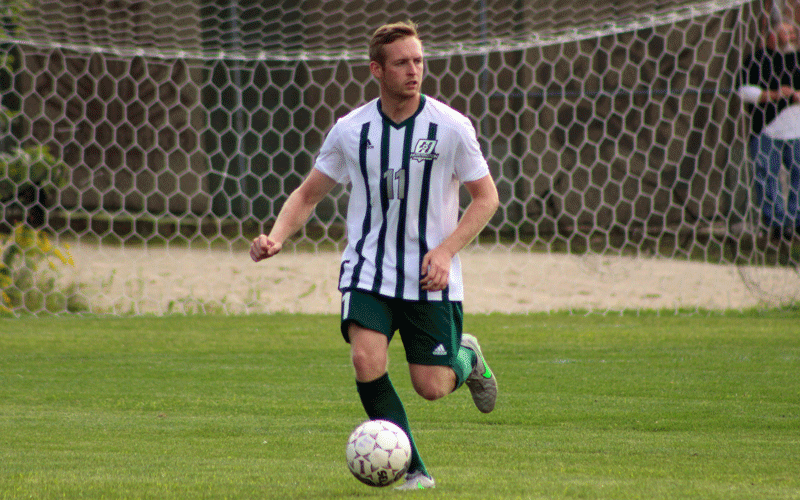 MEET JAMES COUCHMAN

Sport: Men's Soccer
Major: Economics & Finance, History, International Development & Economic Affairs
Hometown: Tadworth, London, UK
High School: St. Andrews Catholic School

Favorite Bible Verse:
Philippians 4:13 - I can do everything by the power of Christ. He gives me strength.
Psalm 91:2 - I will say about the lord, "He is my place of safety. He is like a fort to me. He is my God. I trust in him."
Favorite HU Professor: Dr. Smith, Prof. Z
Hidden Talent: Talent with the clippers and scissors
Family Vacation Growing Up: Puerto Banus, Marbella, Spain
Highlight of your HU athletic career (on or off the field): Top goal scorer for JV my freshman year

What was the highlight of your summer? Getting to return home to England and see my family

Why did you choose HU? HU chose me. I had multiple scholarship offers all over the country yet HU just seemed right. However, when I committed to Huntington I had no idea the environment I was about to be exposed to - but I couldn't have asked for anything better.

What is one of the things you love most about your teammates? The brotherhood that comes with playing together. Not just on the field but off the field as well. Everyone is there for one another. Especially in my situation, being international, my team became my family away from home.

How have you grown in your faith since coming to HU? I found Christ at HU. Before Huntington I was a non-believer and that is something I will forever love about HU