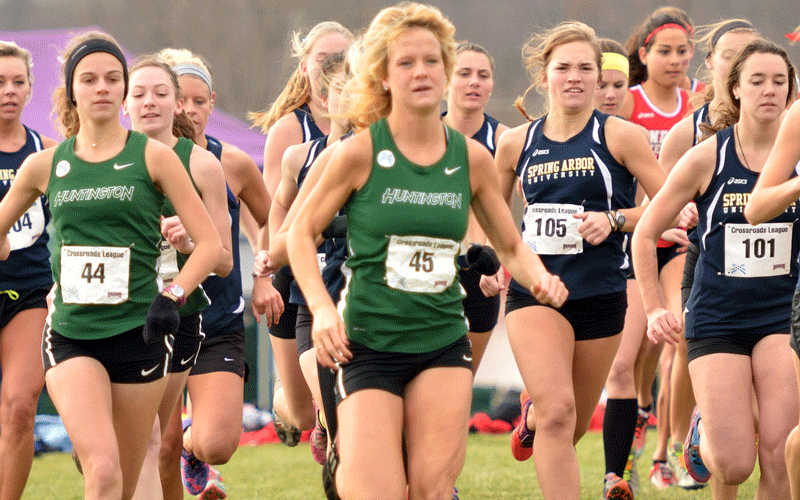 MEET KRISTA WOOD

Hometown: Waterville, OH
High School: Toledo Christian
Sport: Cross Country, Track & Field
Major: Nursing

What is your favorite Bible verse? Philippians 4:6-8

Who is your favorite HU professor? Jodi Eckert

What is one of your hidden talents? My hair looks the same when I get out of bed…it's still big (not really hidden). I also can chew a pack of gum in a day and eat a jar of peanut butter in two days.

What was your favorite family vacation growing up? Vero Beach, Florida

What has been the highlight of your HU athletic career? Going to track Nationals in Gulf Shores, Alabama for steeplechase with two of my teammates and also going to cross country nationals in Kansas with my roomie and teammate, Hannah Moore.

Why did you choose HU? The people were genuine and I liked that it was a Christian campus. HU proved to be very generous scholastically and athletically. I come from a small high school so the size was a big factor too. I didn't want to be in a large class and be just another number. Also, my older brother came here so that was a plus! :)

What is one of things you love most about HU? I love the community here at HU, including the professors (specifically my nursing profs). The people are genuine and sincere making me feel like family the minute I stepped on to campus. My nursing profs have become like second moms. They want what's best for us and they treat each one of us like one their own.

What is one of the things you love most about your teammates? My teammates are some of the most encouraging, hardworking, and Godly people I know. If one of us is struggling there is always a teammate there to help us push through. We all want each other to be our best and will do whatever we can to help each other achieve it.

How have you grown in your faith since coming to HU? Growing up, I adopted the faith of my parents but when I came to HU, it provided me with the opportunity to make my faith my own. My teammates, classmates, friends, and professors sharpen me daily. HU has taught me how to defend my faith and given me reasons why to believe what I believe.