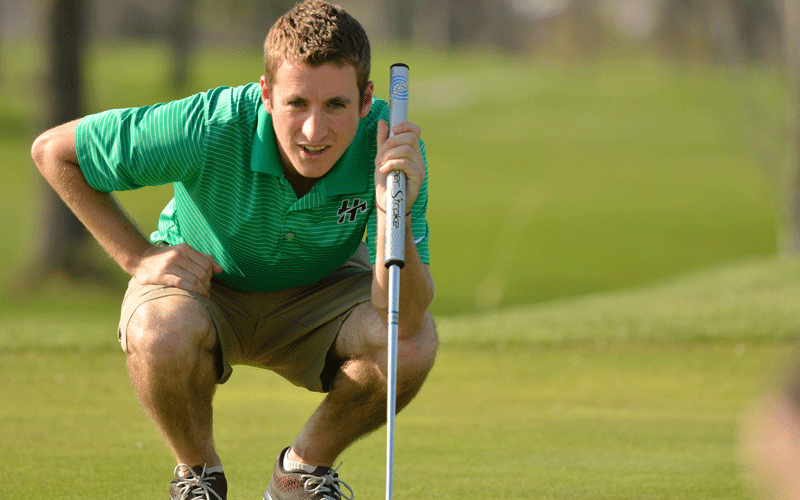 MEET LANCE HOCH

Hometown: Swayzee, IN
High School: Eastbrook
Sport: Golf
Major: Business Management & Marketing

What is your favorite Bible verse? Romans 8:28

Who is your favorite HU professor? Troy Irick

What is one of your hidden talents? Spikeball!

What was your favorite family vacation growing up? Key West, Florida

What has been the highlight of your HU athletic career? All-Conference in golf the past two years

What was the highlight of your summer? Competing in my first Tough Mudder with Max Troyer and Danny Becker and also running a marathon

Why did you choose HU? I chose HU because it was not far from home, and had heard great things about campus and the teachers. It feels like a small community where everyone helps each other out.

What is one of the things you love most about your teammates? We all bonded very well the first time we were all together as a team and all love the game of golf.

How has your faith impacted you as an athlete? Without having a strong faith, it is much harder to become great at your sport, but once you do, it opens many doors to your dreams.