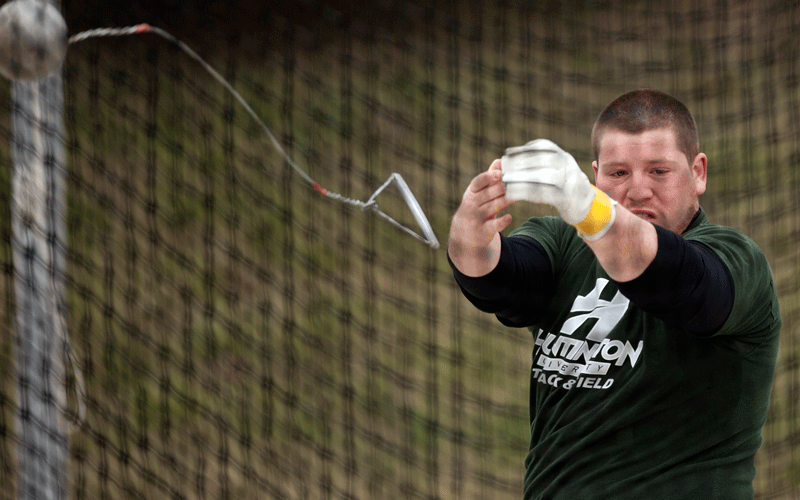 MEET NICK MILLER

Hometown: Shipshewana, Ind.
High School: Westview
Sport: Track & Field
Major: Business Management & Sports Management

Favorite Bible verse: Proverbs 18:21
Favorite HU professor: Troy Irick
Hidden talent: I enjoy cooking.
Favorite family vacation growing up: Going to Florida or Keystone Colorado
Highlight of your HU athletic career: When I broke 12 meters in college shot put for the first time

What are your plans after graduation? After graduation I will continue building my business with my partner as well as finding a full time job following my internship with the City of Huntington Parks and Recreation Department.

Why did you choose HU? When I visited HU and finally decided on choosing to further my education here, I just felt at peace for the decision that I had made and I knew it was the right one.

What is one of the things you love most about HU? I really love the trees and how they change colors in the fall and I also really like the people here and the community that we get to build. It is unlike most places. It fosters growth and accountability.

How have you grown in your faith since coming to HU? I was really challenged to make my faith my own and be more disciplined. I began to do some more of my personal development in my faith and that has helped me to grow tremendously.