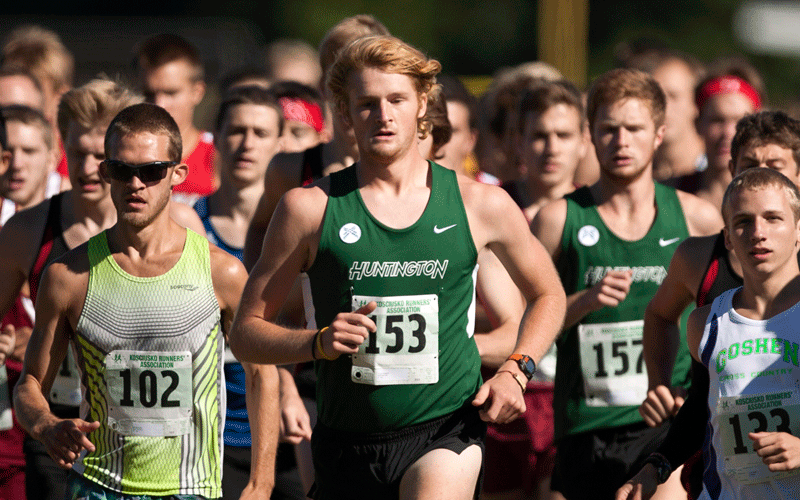 MEET TYLER HERBER

Hometown: Fremont, IN
High School: Fremont
Sport: Cross Country, Track & Field
Major: History

What is your favorite Bible verse? I Corinthians 9:24-27

Who is your favorite HU professor? Dr. Tim Smith

What is one of your hidden talents? I can pack an entire dorm room into the back of a Ford Escape.

What was your favorite family vacation growing up? Snowmobiling in the U.P.

What has been the highlight of your HU athletic career? Qualifying for Nationals (and running in) in cross country my sophomore season

What was the highlight of your summer? I'm a massive nerd, so I bought and read lots of books - some for class and some for fun.

What is one of the things you love most about HU? The campus has such a close, caring and friendly atmosphere. Everyone from students you don't know to best friends and floormates to teammates, coaches and professors genuinely care about you as a person and are so willing to help you grow and mature.

What is one of the things you love most about your teammates? They are a hysterical bunch of people. They are a blast to be with and they help to remind me to have fun when I start to get too serious.

How have you grown in your faith since coming to HU? The ups and downs of being a national qualifier one year to being injured all the next highlighted how God has pushed and pulled me closer to Him through my time at HU. I have grown to trust and listen to His will more, not perfectly, but much more. I can honestly say HU has been the prime catalyst for my faith.