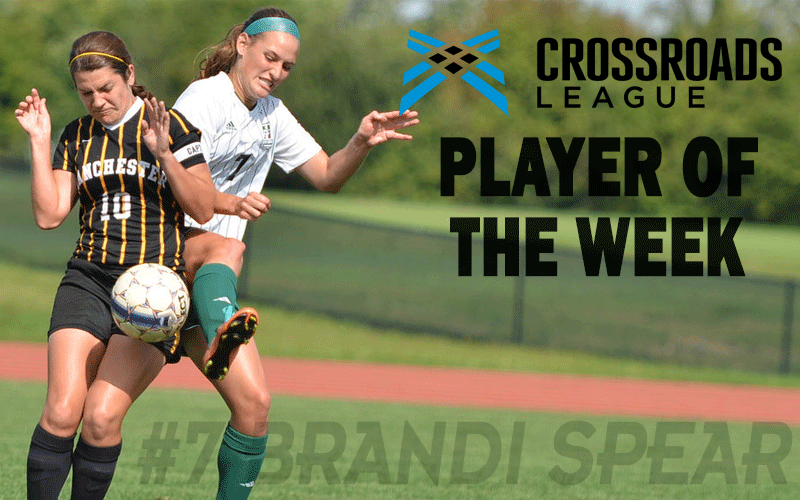 HUNTINGTON, Ind. - Huntington University Brandi Spear was tabbed this week's Crossroads League Offensive Player of the Week for women's soccer as announced by the league office earlier today.

The senior forward had a banner week last week to help guide the Foresters to a 1-1 record. Spear scored HU's lone goal in her team's 2-1 loss to Lawrence Tech on Wednesday before posting a career-best four goals in Huntington's 8-0 blowout over Bluffton University on Friday.

Spear tallied a hat trick in the first 45 minutes against the Beavers before scoring again just after halftime for her impressive four-goal performance. To date she has seven goals and one assist on the year.

The Foresters' record is 4-4-1. Coach Burge's crew opens up league play on Saturday with a road trip to Goshen for a 7:00 p.m. matchup with the Maple Leafs.

The Huntington University Foresters compete in 17 intercollegiate sports for men and women. In the past decade, Huntington has produced 38 NAIA All-America honors and 274 All-America Scholar Athlete honors. Huntington University is a comprehensive Christian college of the liberal arts offering graduate and undergraduate programs in more than 70 academic concentrations. U.S. News & World Report ranks Huntington among the best colleges in the Midwest.