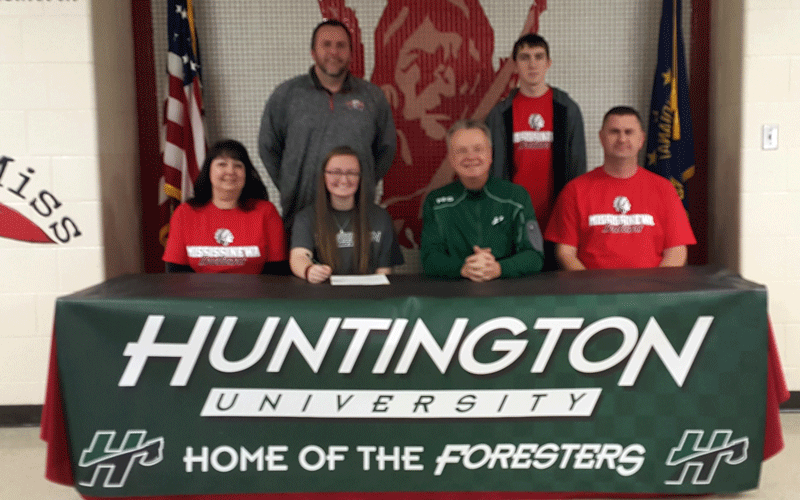 HUNTINGTON, Ind. - The Huntington University women's golf team has added its fifth recruit for 2016-17 with the recent signing of Mississinewa High School senior Alayna Steely.

The Gas City native has collected numerous awards over the years including being named Most Improved in 2013 and earning her team's Sportsmanship Award in 2014. This past fall Steely placed third in the Grant 4 Tournament in addition to receiving All-Conference Honorable Mention accolades.

HU head coach Pete Schownir is eager to add Steely to his roster. "I am excited for Alayna that she chose to attend Huntington University! With our expanded roster, it will give her the opportunity to continue to develop her game in a college team environment. She has a lot of ability and a strong desire to improve and compete."

Steely is equally excited to become a Forester. "I chose Huntington University because I loved it from the time I stepped foot on campus. Everyone was very kind and welcoming. I love that I can grow in my faith while earning a higher education degree.

"Huntington provided me with an opportunity to continue playing the sport I fell in love with on a competitive level," said Steely. "I am very excited to improve my game and create friendships that last a lifetime, as well as, receiving an education.

The Huntington University Foresters compete in 17 intercollegiate sports for men and women. In the past decade, Huntington has produced 39 NAIA All-America honors and 234 All-America Scholar Athlete honors. Huntington University is a comprehensive Christian college of the liberal arts offering graduate and undergraduate programs in more than 70 academic concentrations. U.S. News & World Report ranks Huntington among the best colleges in the Midwest.