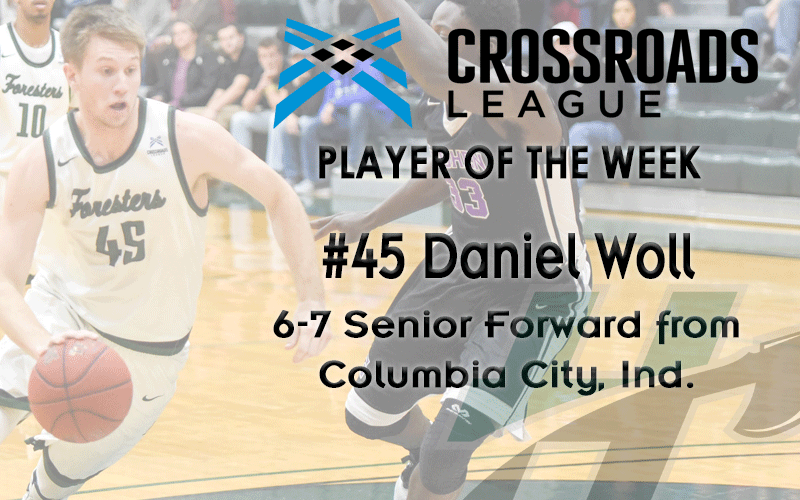 HUNTINGTON, Ind. – Huntington University senior Daniel Woll was tagged as the Crossroads League's Men's Basketball Player of the Week as announced earlier today.

Woll recorded the first triple-double in HU program history by putting up 25 points, 20 rebounds and 10 assists in Saturday's 110-95 win over Asbury University.

Earlier in the week, the 6-7 forward helped guide the Foresters to a convincing 99-70 win over Grace College. He finished with a double double of 14 points and ten boards to go along with four steals, three blocks and a pair of assists.

For the week, Woll averaged 19.5 points, 15.0 rebounds, 6.0 assists, 3.0 blocks and 2.5 steals per outing.

The Foresters are 8-5 on the year. They are back in action on Saturday when they host Wright State Lake at 3:30 p.m.

The Huntington University Foresters compete in 17 intercollegiate sports for men and women. In the past decade, Huntington has produced 38 NAIA All-America honors and 254 All-America Scholar Athlete honors. Huntington University is a comprehensive Christian college of the liberal arts offering graduate and undergraduate programs in more than 70 academic concentrations. U.S. News & World Report ranks Huntington among the best colleges in the Midwest.