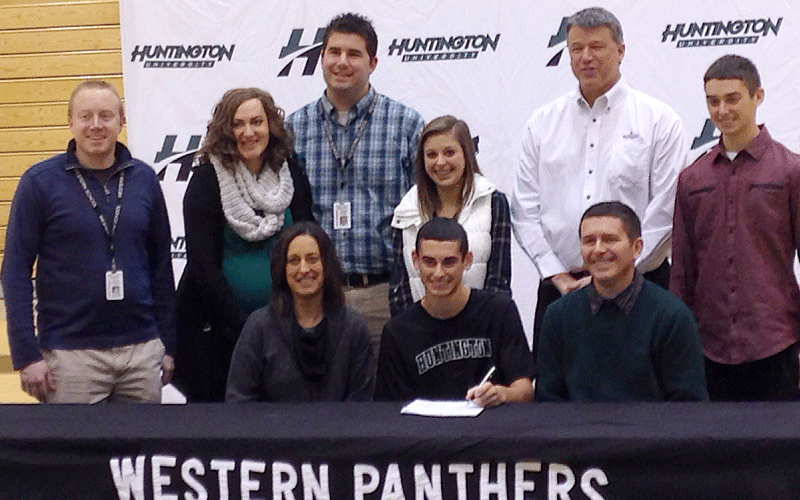 HUNTINGTON, Ind. - The Forester men's tennis team has added another recruit to its 2016-17 roster with the signing of Western High School standout Brody Worl.

Worl was a fixture at No. 2 singles for the Panthers over the past two seasons. Last year he helped Western win a share of the final Mid-Indiana Conference title and helped guide his team to an overall of 14-5. This past season the Panthers posted 15 wins to just four losses and finished second in league play.

Worl wrapped up his senior season with a record of 17-5 and for his efforts earned All-Conference, All-District and All State Honorable Mention accolades.

"One of the things I like most about Brody is his fight, his tenacity and willingness to do whatever it takes to win," said HU head coach Kreg Eckert. "We have added Brody and two other incoming Indiana players to our roster next year. Where we've been weakest is that we haven't had the depth. Next year, we'll have eight or nine players who will be battling for one of the top six spots."

The Huntington University Foresters compete in 17 intercollegiate sports for men and women. In the past decade, Huntington has produced 39 NAIA All-America honors and 234 All-America Scholar Athlete honors. Huntington University is a comprehensive Christian college of the liberal arts offering graduate and undergraduate programs in more than 70 academic concentrations. U.S. News & World Report ranks Huntington among the best colleges in the Midwest.