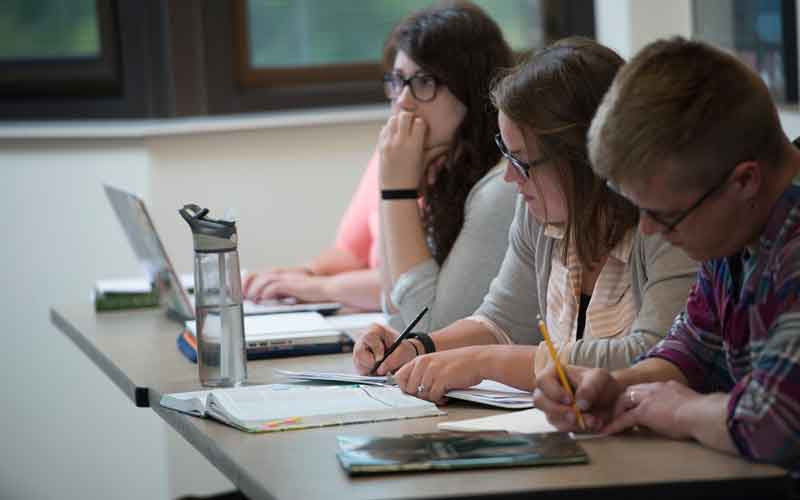 CRIMINAL JUSTICE MAJOR AND MINOR
Protect and serve for the glory of God
Upholding the law in communities through a Christ-centered lens is a growing need. With a degree in criminal justice from Huntington University, you will be prepared for a career in corrections, juvenile justice, law, criminology, addictions, and public policy—all areas of life that desperately need the hope of Jesus.
The criminal justice field provides a unique opportunity to show love to people who have violated the law or who are victims of law violations. The knowledge you gain from HU's criminal justice program will equip you to share Christ's redemptive love in this field while you protect and serve the community.
A PEEK INSIDE THE REQUIREMENTS
Criminal Justice Curriculum
The unique design of HU's criminal justice program draws on expertise from professors in adjacent departments such as social work, sociology, psychology, history and political science, and pre-law. You will have the opportunity to take elective courses tailored to your interests, along with a variety of practical experiences. This program aims to merge foundational knowledge with real-world resources to grant you exposure to an array of subjects and well-rounded training in criminal justice.
You may even have the opportunity to intern with HU's campus police, of whom the University maintains close relationships with in order to provide job shadowing and internship opportunities while they protect the students on campus.
Introduction to Law
Introduction to Criminal Justice
Introduction to Corrections
Criminal Investigations
Criminology
Juvenile Justice
Public Policy
Introduction to Addictions
Forensics
Social Psychology
Dedicated Faculty and Staff
You May Also Be Interested In