Animation Certificate
On the big screen and beyond, animators are impacting visual culture in the world around them. Their work appears on the internet and in commercials, movies, video games, streaming media, moving picture books, and more. A skilled and well-trained animator can find a niche in just about any market.
Who is this certification for?
The budding young artist who feels that his art would benefit from motion
The career artist who knows that more knowledge in animation and digital movement will mean the next step in her career
The technician who wants to combine creativity with technology prowess to create something new
You can earn your certification online in as little as 20 weeks.
As part of your animation certification, you'll explore the tools and media animators use and learn the ins and outs of storyboarding, concept art, and 3D and motion graphics. Your introduction to digital filmmaking tools, techniques, and basic housekeeping skills will prepare you for creation in a digital environment.
In a few short months, you will see the movements in your mind become a reality on screen.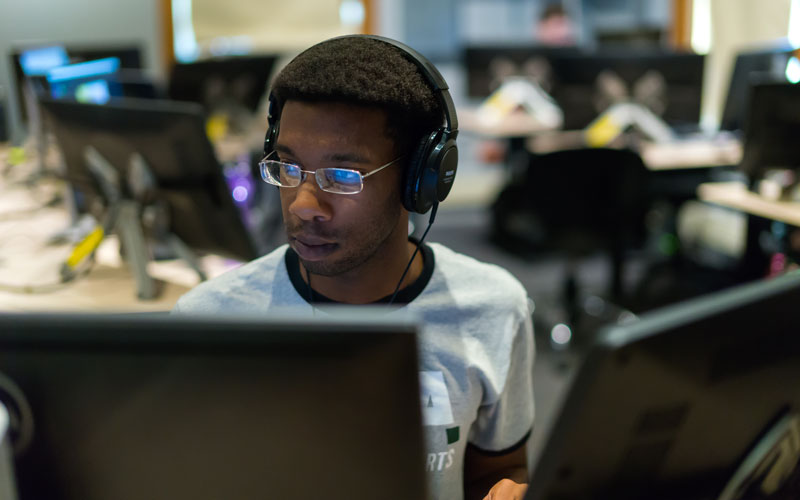 Maximize the potential of your passion!
You know you were created to create, but what do you do with that passion? Huntington University can help you earn a degree in animation, film production, or TV production, but if that's too much of a commitment, consider our newest certification options! In less than five weeks, you can earn a certification in animation or film/TV production.
Interested in learning more?