Film Certificate
A little skill is a dangerous thing. A lot of skill can change the game!
If you have little experience with filmmaking but want (or need) to know more, check out Huntington University's film certification. Founded in our award-winning film program, this certificate will provide you with the skills and know-how to create basic films for small businesses and organizations, for personal use and edification, or as a launch pad for more.
Who is this certification for?
The aspiring young filmmaker who wants to dip his toes in the waters of creativity and see if it's the career of his dreams
The marketer who knows that filmmaking skills will set him apart
The employee at a nonprofit who needs to be able to offer a bit more creativity and media skill to her company
The job seeker who is trying to move up the career ladder and wants to add a distinguishing item to his resume
The person in ministry who knows that if she had a bit more savvy, she could make her messages and sermons shine and reach a new audience
You can earn your certification online in as little as 20 weeks.
As part of your film certification, you'll take courses focused on production and editing that will build skillsets to accomplish your goals. You'll have the opportunity to shoot moving images, record sound, manipulate images with industry-standard software tools, and practice non-linear editing techniques to tell stories. Then you'll harness the art of assembling images and sound to tell compelling stories for film and television.
In a few short months, you will be on your way to turning the art that is in your head into something that others can experience.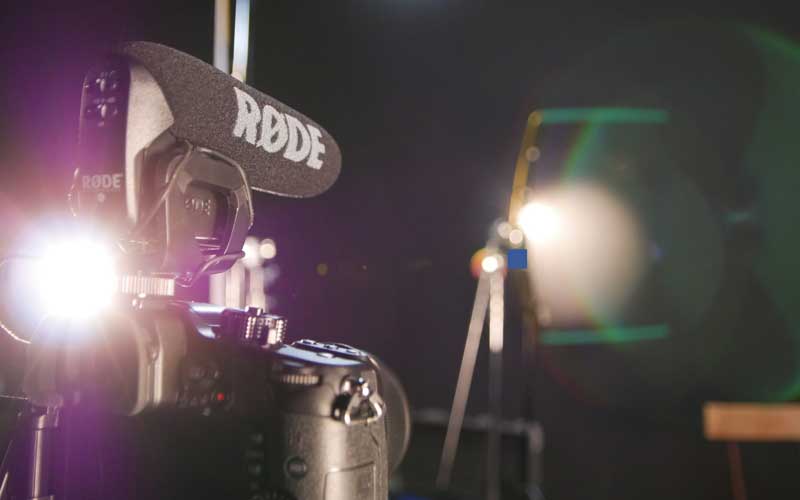 Interested in learning more?
Let's get to know each other a bit. Relax, no pressure! This just gives our Admissions team a way to give you more information.
Interested in learning more?