Performing Arts Scholarship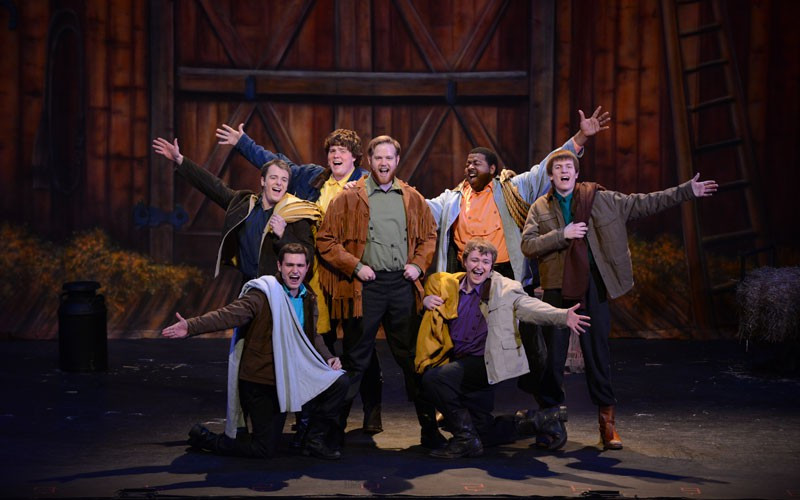 Each year the Department of Theatre Arts offers Performing Arts Scholarships to selected students who demonstrate exceptional ability in theatre performance or technical theatre, as well as leadership potential.
Whether you are interested in performance, tech, or a combination of both, a Performing Arts Scholarship gives you the opportunity to cultivate and enhance your skills and talents, and gives us the opportunity to invest further in you.
Performing Arts Scholarship Details
You must be accepted to Huntington University and declare a major or minor within the Theatre Arts Department to be eligible for this grant. If you have applied but not yet been accepted to Huntington University, your grant application will be held on file until your university application has been completed and fully processed.
All grant recipients will be required to work five (5) hours each week for the costume shop or scene shop, or as an office assistant. Recipients are expected to take leadership roles in production and work areas, and they are required to attend specific work calls (such as load-in and strike). Recipients are always expected to be highly visible as role models, demonstrating excellence in all aspects of departmental activities. A minimum 2.7 GPA must be maintained.
Application requirements for grants vary by intended major/minor:
Students intending to pursue a BA in Theatre Performance are required to audition for a representative of the Theatre Arts Department. Video auditions are acceptable.
Students intending to pursue a BA in Theatre Technology or a Production Technology minor are required to interview with a representative of the Theatre Arts Department and submit a portfolio displaying their work (digital submissions are acceptable).
Students wishing to pursue a BA in Theatre or a Theatre minor may choose to audition OR interview, depending on their primary area of interest (performance or technology).
Click here for full instructions on how to apply for this grant. The deadline for 2023-2024 applications is March 31, 2023. Applications are reviewed on a rolling basis beginning in November 2022. For more information regarding Performing Arts Scholarships, please contact Department Chair Ryan Long at rlong@huntington.edu or (260) 359-4257.