2018–2019 Theatre Season
HUTC'S exciting season presents modern adaptations of classic tales. Stories are sourced from a popular suspense thriller, The Bible, and Greek mythology.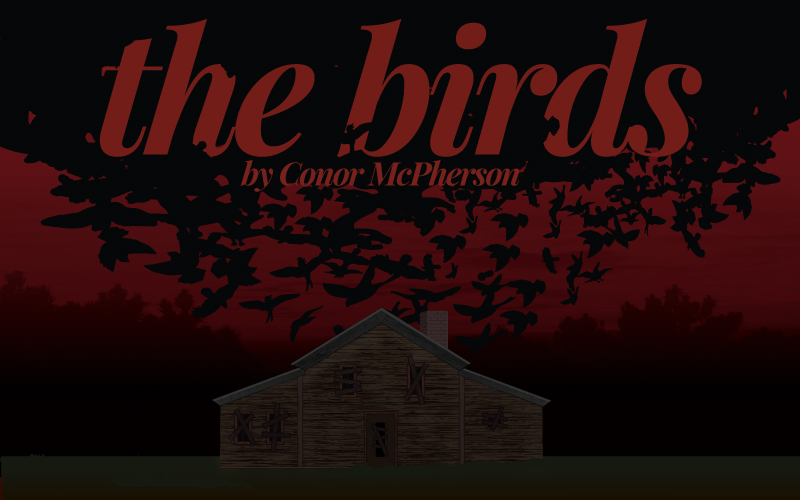 The Birds
By Conor McPherson
September 20, 21, 27, 28 at 7:30 PM
September 22, 29 at 2:00 PM and 7:30 PM
Studio Theatre
Based on Daphne du Maurier's enthralling 1952 short story, this suspenseful and eerie contemporary play is written by one of the world's most praised Irish dramatists. Alfred Hitchcock also based his classic movie upon the same short story. After birds inexplicably begin attacking humans throwing society into apocalyptic peril, three strangers find themselves trapped in a tiny cabin on the edge of a lake. As they fight for survival, they soon discover that the threat the humans pose against one another is becoming more dangerous than the deadly flock of birds outside.
Advisory: This play contains adult themes and some intense/scary moments. It is not recommended for children ages 12 and below.
The Troupe Performs at Homecoming
October 6 at 1:00 PM and 3:00 PM
Studio Theatre
Free Admission
The Troupe celebrates its 10th year! In honor of this milestone, HUTC alumni will return to join our current students as they perform selections from popular Broadway musicals. You won't want to miss this exciting reunion of talent that is sure to delight and entertain. Arrive early to get a seat!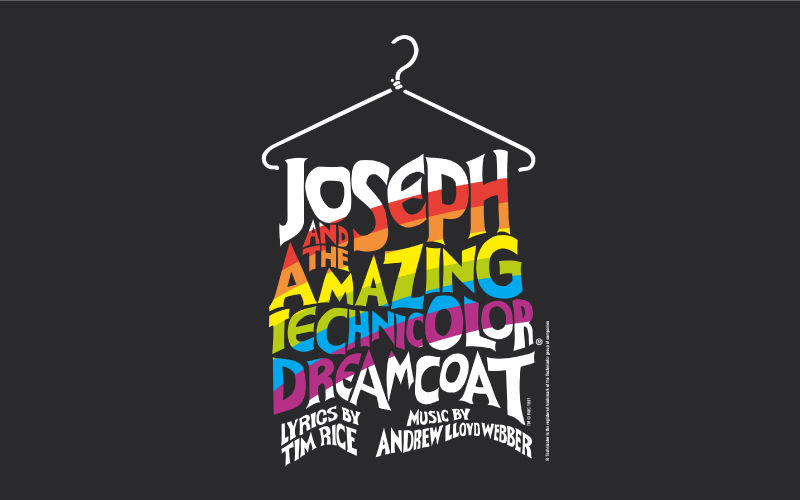 Joseph and the Amazing Technicolor Dreamcoat
Music by Andrew Lloyd Weber
Lyrics by Tim Rice
November 14, 15, 16 at 7:30 PM
November 17 at 2:00 PM and 7:30 PM
Zurcher Auditorium
HUTC proudly brings this wildly popular show to the stage! Celebrating its 50th year, this classic musical has thrilled audiences worldwide with its memorable music, vivid characters, high energy and the enduring story of one man's unwavering faith in God. Based upon Joseph's unforgettable story in the book of Genesis, Lloyd Weber's and Rice's beloved version is sure to put a smile on your face and a song in your heart. Bring the whole family! Appropriate for all ages.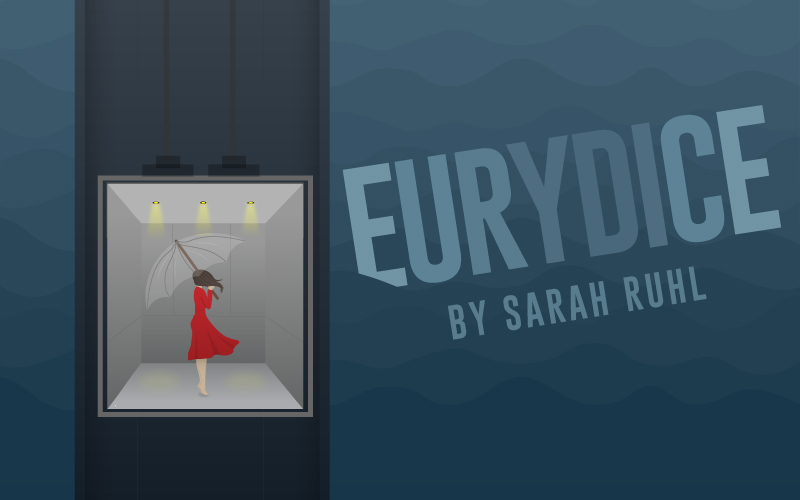 Eurydice
By Sarah Ruhl
February 28, March 1, 7, 8 at 7:30 PM
March 2, 9 at 2:00 PM and 7:30 PM
Studio Theatre
A luminous retelling of the ill-fated love story between Greek mythological characters, Eurydice, and Orpheus. Sarah Ruhl focuses her modern adaptation on the heroine. As Eurydice unexpectedly dies on her wedding day, she journeys to the underworld where she is reunited with her father, but struggles to remember her lost love. Imaginative, poetic and profound, audiences will be left to ponder the power of love and loss and the unmistakable pains and joys of memories reclaimed and forgotten. The New York Times calls the play "Rhapsodically beautiful…a moving theatrical fable."
Improvathon!
April 10 at 7:30 PM
Studio Theatre Free admission
We bring you something new this year. Alpha Psi Omega, our local chapter of the Thespian Honor Society, will host this highly entertaining and comedic event. Watch actors be thrown into funny situations as plots, characters and dialogue are made up on the spot. Come roll in the aisles with laughter at this zany troupe of performers.
Theatre Senior Reception
April 25 at 7:00 PM
MCA Lobby
Free admission
Senior Design and Technology Major Sarah Moloney will be honored with a reception. Please join us as we celebrate Sarah's four years of design work.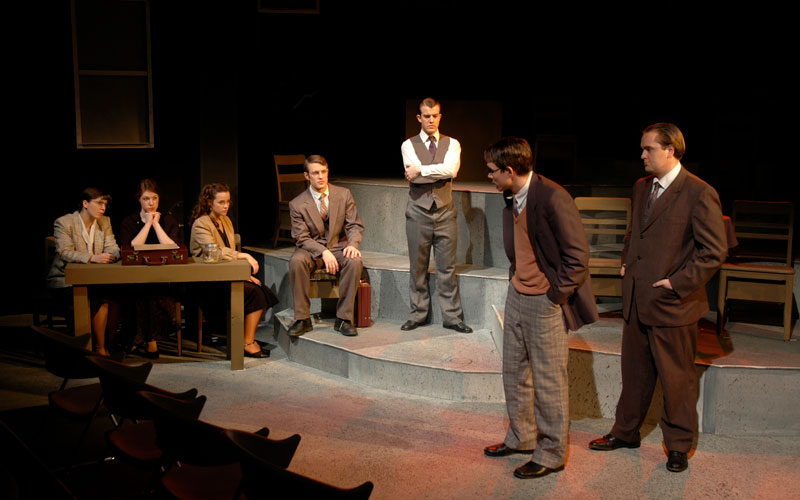 The study of theatre is more than a desire for the spotlight; it's a calling to breathe life into character. Ready to dive in?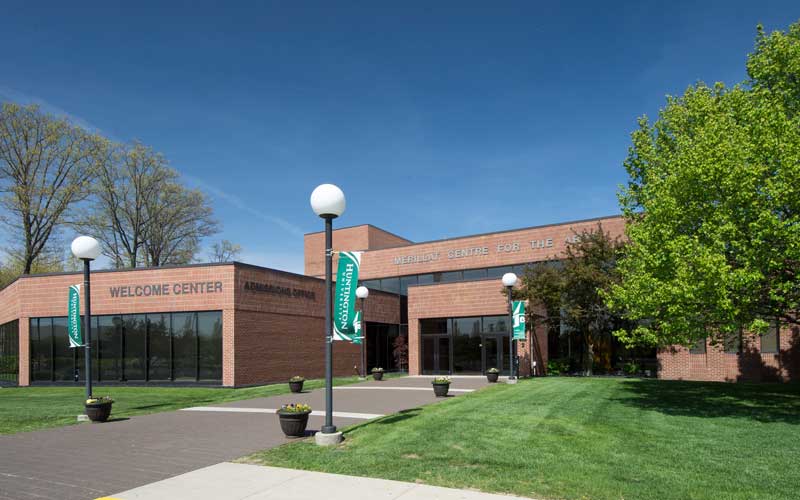 The Merillat Centre for the Arts houses a large auditorium, a recital hall and an intimate studio theater where performances such as musicals, plays and concerts are shown throughout the year.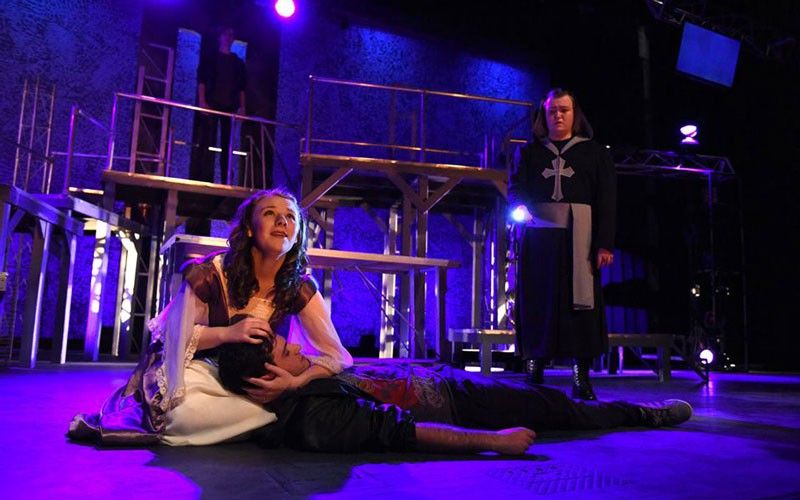 Buy your tickets online or through the Box Office at (260) 359-4261.