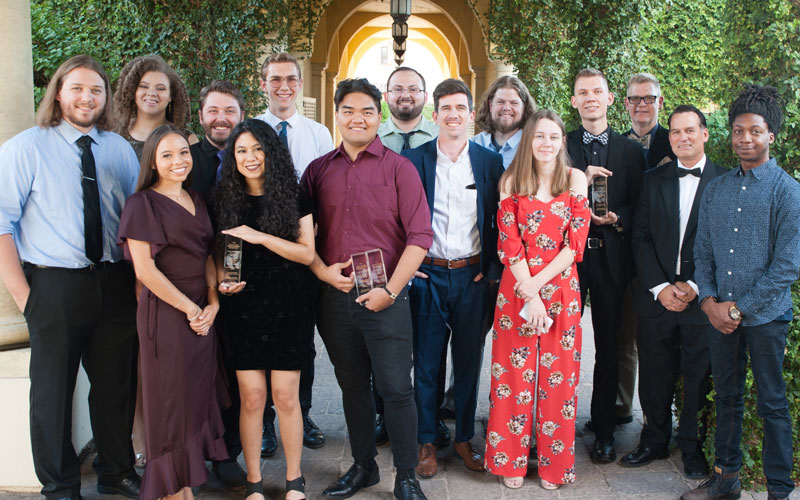 A record-breaking Emmy nomination year for Huntington University Arizona got even better on Saturday, September 14, when the University took home four Student Production Awards from the Rocky Mountain Southwest Chapter of the National Academy of Television Arts and Sciences. Prior to the awards presentation, Huntington University Arizona student projects had received 11 total award nominations in seven categories for 2019: College Short Form Fiction, College Short Form Non Fiction,…
Since 1897, Huntington University has been preparing students to impact the world for Christ.
From the moment you become a Forester, you are challenged to reach your potential by working on professional-level productions with professional-level equipment. Our goal is not only to cultivate your God-given talent but to give you free access to everything you need to become successful in the media and entertainment industry.
Since 2016
Film Festival Official Selection
Award-Winning Films
Nominated Student Emmy Films
Award-Winning Student Emmy Films
Ranked #2 Nationally in 2018 from the Broadcast Education Association