Graphic Design Degree (BS)
Images and designs are literally everywhere. Some are memorable. They stand out. They evoke emotion. They stand the test of time. But those images don't just happen. They take thought, skill, and the right tools.
Good graphic design takes training and HUAZ has that kind of training in spades.
"Seeing myself grow here helps prove to myself, and others, that God has something in store for me. I may not know what that 'something' is yet, but Huntington is helping me see the road ahead." – Ashley Howerton, Class of 2022
"The professors here are great about providing constructive criticism and advice, on improving my work. It is very valuable, getting feedback on things." – Jackie Shaver, Class of 2023
We start with the foundation of good design which is fine art. From art history to painting to figure drawing, my make sure our graphic design students understand the elements of art and design. Building on that foundation, we dive into 2D and 3D art, as well as layout, raster, and vector-based classes, as students develop the technical skills needed to bring concepts to life. From there, we use the latest tools to inspire the next generation of artists to turn their vision into a reality.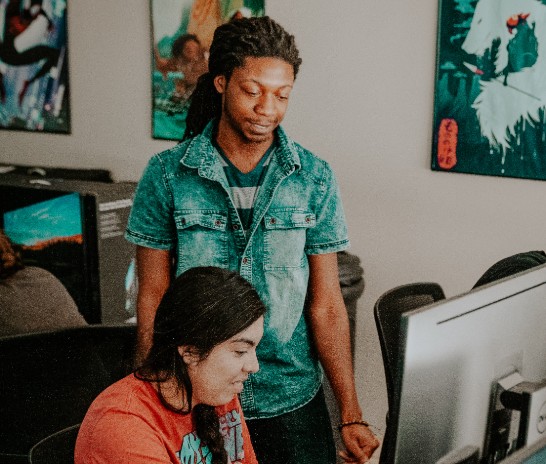 There's so much more we could tell you about Huntington University.
We would love to have a conversation with you about your goals and how we can help you reach them. To get started, tell us a little more about how our admissions team can contact you.
Interested in learning more?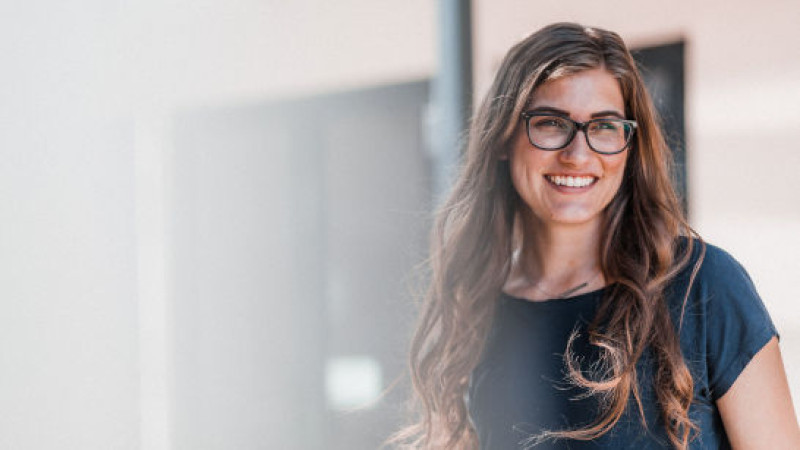 But wait, there's more!
HUAZ graphic design students also have the opportunity to explore the world of digital photography, web design, and illustration to round out their design portfolio.
All these skills combine with a need to create art HUAZ students candidates for careers in advertising, production artists, print media, illustration, art directors, creative directors, web design and photography.
Ready to dive in? HUAZ is ready for you! Apply now!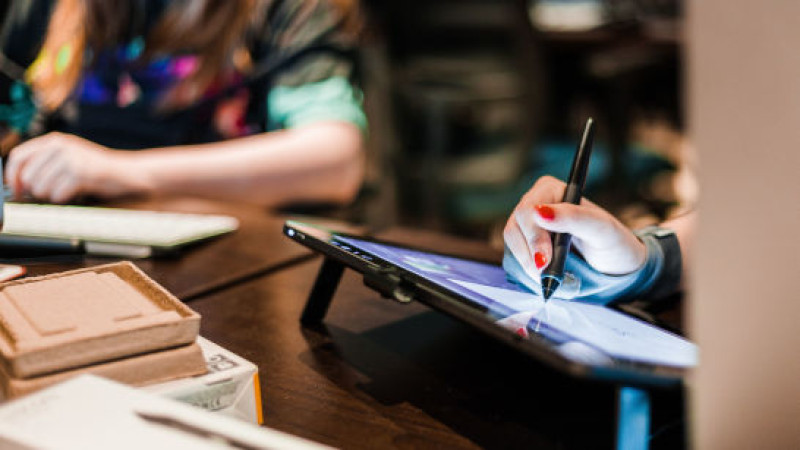 Where Ideas Go to Become Reality
Our graphic design program is packed with exposure to the various tools and tricks of the trade that will make you an effective designer. You will graduate with experience in Adobe Suite, digital photography, art history, and two semesters of a senior project where you get to explore in-depth an area of graphic design that interests you.
For more information about the requirements for completing a degree in graphic design, check out our Guide to Typical Programs and Checksheet for the Bachelor of Science in graphic design degree.
Stay Connected
Find out who we are, what our students are up to, and what's coming up next!
Follow us on Facebook!