Tour
Take a Tour of HUAZ
A picture is worth a thousand words, right? Well we've got pictures, sure, but we've got something even better... a virtual tour. Of course we want you to come and tour our site in person, meet people, and ask questions, but we realize that isn't always possible. That's why virtual tours exist!
This tour allows you to take take a walk through our 30,000 square foot facility, including our Foley booth, audio studio, control room, both film studios, editing suit, computer lab, and technology cage!
When you see this symbol, click on it to learn more about various aspects of the room you're in, and when you see this symbol, it allows you to move from one room to another! Or, if you want to jump directly to a specific room, simply use the navigation tool at the bottom of the image.
See something you like? Great! Fill out the short form below to schedule a visit!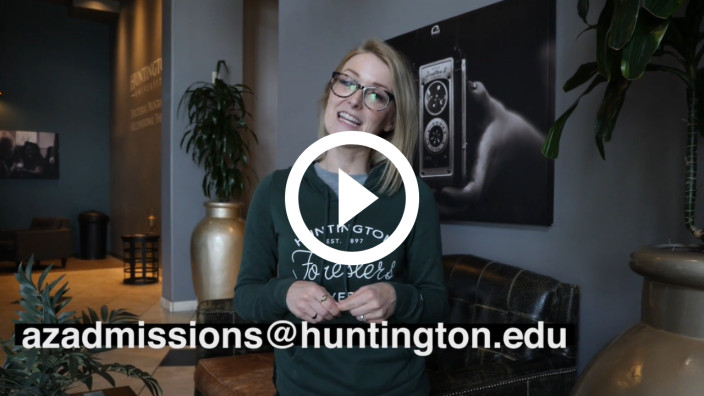 Tour HUAZ Virtually!
While we continue to deal with the COVID-19 situation, we realize that traveling to visit our campus in person may not be an option.
We welcome you to take this personalized guided tour of our campus and facilities to see where you will be learning, growing, and interacting during your Forester journey.
Schedule a Visit to HU Arizona!
Huntington University Arizona will be offering in-person, individual tours for you and your family this Fall! Tours are offered throughout the week, Book your tour now! Monday-Friday, from 9:00am-11:00am & 1:00pm-4:00pm.
See the calendar below to select the date that works best for you! We look forward to having you at our location!