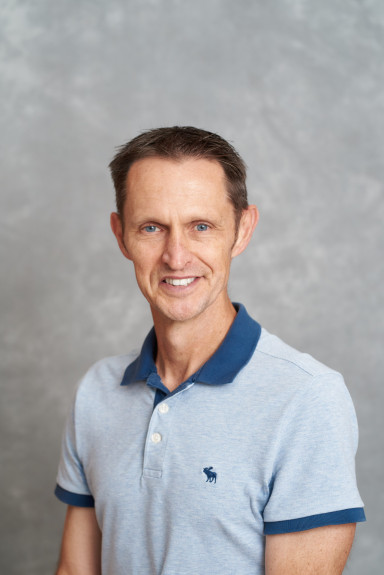 Fred Miller
Professor of Exercise Science, Kinesiology Department Chair
(260) 359-4148
fmiller@huntington.edu

Joined the Huntington University faculty in 2016.
Dr. Fred Miller III teaches in the Department of Kinesiology, where he also serves as the department chair. He has been teaching and researching exercise science since he graduated from Huntington University in 2000.
Fred finds it a joy to serve as a mentor to his students, helping them to learn, grow, and be prepared for their future career. He wants his students to understand that learning is a lifelong process, and to that end he enjoys encouraging them through their own research projects.
A native Hoosier, Fred was born and raised in Wabash, Indiana. After a brief stint in New Mexico and Texas while earning his graduate degrees Fred returned to Indiana, where he has been a full-time professor ever since. He has co-led two college missions trips, one to Guatemala and one to the Dominican Republic. When Fred is not teaching or researching he is an avid runner; he has participated in over 100 road races, including over 30 half-marathons and 19 marathons. Fred lives in Huntington with his wife, Yenly, who is originally from Columbia, and their son, Oliver.