Forever Foresters
For 125 years, Huntington University has offered men and women an education built upon the foundation of Christ, scholarship, and service. This strategic plan, following on the heels of the successful Step Forward Comprehensive Campaign and Faith Forward Strategic Plan, will propel Huntington University toward the future with success and growth.
Throughout the decades, the University has established new programs, added new faculty and staff positions, and imagined creative spaces for new buildings with unique features. The University has grown from a single building (now known as Becker Hall) to 18 buildings on the Indiana campus, a 30,000-square-foot building in Arizona, and a multi-level facility in Fort Wayne. Students can now pursue bachelor's, master's, and doctoral programs, mix and match online and face-to-face modalities, study programs in different locations, and participate in 17 different athletic sports. Clearly, Huntington University has flourished... and we're just getting started.
13:1
Student to Faculty Ratio
13,500+
Annual Hours of Service by Students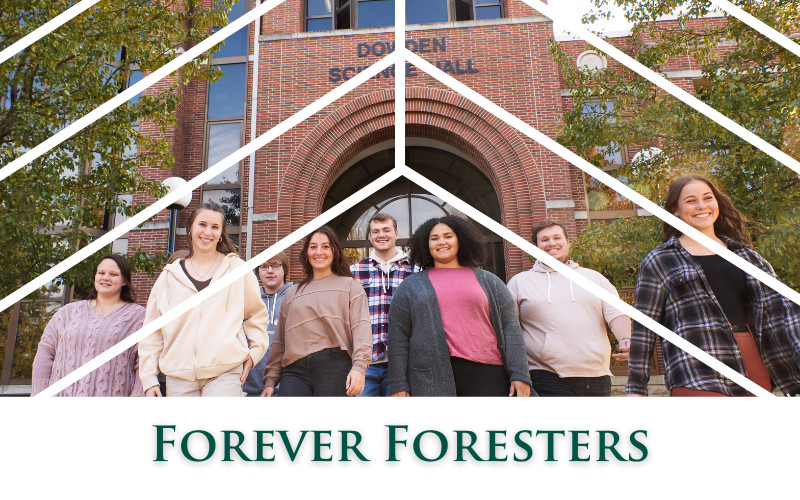 Forever Foresters is a 5-year strategic plan focused on 5 key pillars:
Pillar 1 -
Strengthening student engagement and belonging
Pillar 2 -
Enhancing a culture of academic excellence
Pillar 3 -
Sustaining spiritual significance and faithful service
Pillar 4 -
Promoting enrollment growth, strategic programs, and visibility
Pillar 5 -
Increasing student economic value and institutional financial strength
And through it all...
May we always be found as Forever Faithful.
May our hearts always be joined as Forever Family.
May we never forget that we are Forever Foresters!
Download the full strategic plan.
Since 1897, each generation of Foresters has laid a foundation of excellence on which the next generation can flourish. Often times, that process has included a refining of academic majors, researching of new teaching methods and innovative technologies, and adding of new labs and equipment to better prepare students for emerging careers and exciting new ministry fields.
The pillars of this strategic document center on foundational strengths of Huntington University — ones that continue to be refined for the glory of God. In Isaiah 28:16, God reminds us of the importance of honoring foundation:
"Therefore thus says the Lord God, 'Behold, I am the one who has laid as a foundation in Zion, a stone, a tested stone, a precious cornerstone, of a sure foundation..."
Success of these initiatives will manifest in a greater understanding of what it means to be a Forester — a sense of purpose, calling, and belonging. Programs identified for future growth or reinvestment require an understanding of the role of academic excellence and graduate success, and our ability to advance our mission rests on the financial resiliency of our stewardship of the resources provided. However, our true sense of accomplishment rests in the spiritual growth of our students and the communities we serve.
Spiritual Atmosphere
May our core values always remain... Christ, scholarship, service. Always in that order.
Career Preparation
A great degree means little if it isn't supported by true career readiness. Foresters are prepared to immediately impact their world for Christ whatever their chosen career.
Quality of Faculty
Great faculty attracts great faculty. Forester faculty are respected in their fields and sought after for their expertise.
Quality of Major
Our programs are world-class and award-winning. It's important that over the next five years we remain focused on that degree of quality for all programs.
Academic Reputation
A degree from Huntington University has always had value and we strive for that reputation of excellence always.
Faith Forward Strategic Plan
From 2014 through 2022, Huntington Univeristy focused on the Step Forward Comprehensive Campaign which was the campaign born out of the Faith Forward Strategic Plan. The culmination of that campaign in 2022 was intentional as 2022 is HU's 125th birthday. The Step Forward Comprehensive Campaign was a huge success with all credit going to God's faithfulness.
Learn More