Huntington University's Master of Education program is designed to help you develop professionally, fulfill teaching license renewal, or earn your master's degree — all while you continue to teach or work! Degree programs are offered in elementary education, middle school education, high school education, and TESOL certification at all levels of licensing. Huntington University's masters program philosophy is aligned with the conceptual framework of the teacher education program that views the teacher as an effective steward or manager of knowledge, learner development, environment, and instruction.
Variety of Formats
Courses are offered in face-to-face, hybrid, or online formats, depending on the needs and design of the specific course.
Best of all, our courses are affordably priced!
To speak with our admissions representative, call (800) 600-4888 or email graduate@huntington.edu.
Interested in learning more about The Institute for TESOL Studies?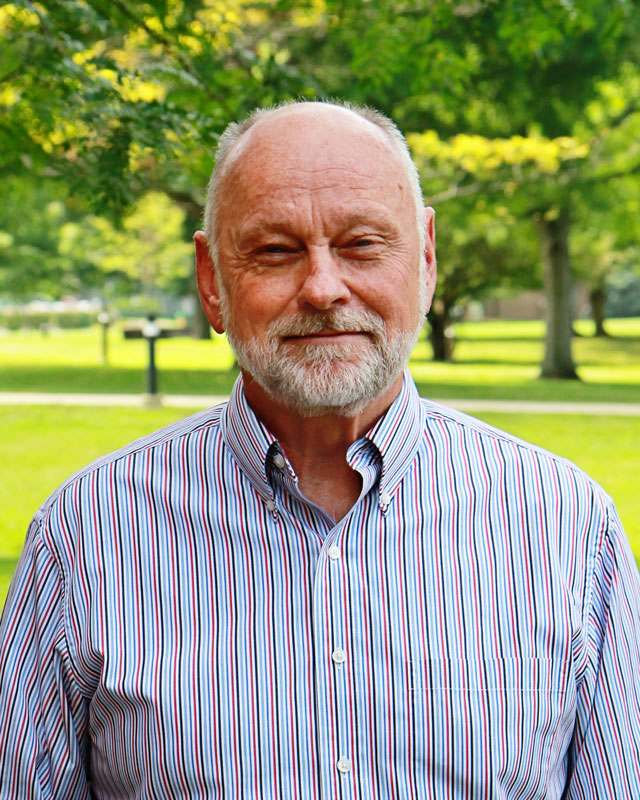 Dr. Terrell Peace, director of graduate & undergraduate teacher education / professor of education / department chair at Huntington University has been published in an education book titled: Self-Efficacy in Action: Tales from the Classrooms for Teaching, Learning, and Professional Development. Peace wrote both the foreword and chapter 8; Control and Self-Efficacy.
Through his research, Peace focused his writing on exploring the relationship between the degree to which teachers feel…
Featured Alum
Kyle Wood
He had no fear. Kyle Wood came in to the classroom ready and prepared. His supervising teacher gave him the reigns. He gazed to the students sitting in front of him and smirked, thinking — "I've got this." "I remember for the first several days, I was flying solo," Wood said, referencing his student teaching experience. "My supervising teacher told me the students would not give me their…
Featured Faculty
Luke Fetters
Dr. Luke Fetters is the director of the Institute for TESOL Studies. From 1987 until 1997, Fetters served as the director of the English Language Program, a conversational English program for adults in Macau, China.