President's Office
Welcome to Huntington University!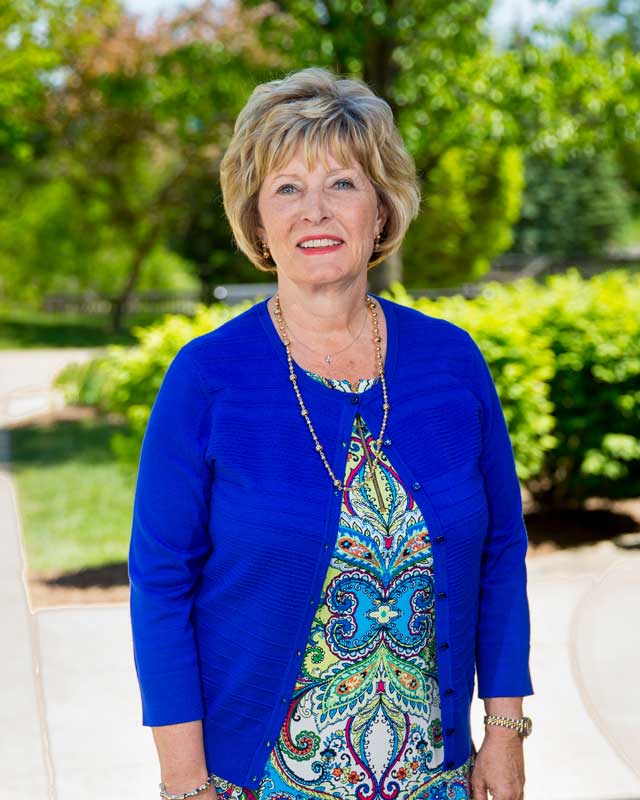 My name is Dr. Sherilyn Emberton, and it is my honor to serve as the 13th president of this great institution. Huntington University celebrates a rich history of faith in Jesus Christ, scholarship, and service.
Faith Forward 2022 encourages us to integrate mission and legacy in many ways. Each year, I choose my five favorite examples from our most recent academic year to share with you:
#5: Huntington University hosted its 122nd Commencement, honoring an undergraduate, graduate, and doctoral class of over 300 graduates, including our first class of four-year graduates from the occupational therapy assistant program!
#4: The University launched the public phase of the comprehensive campaign, Step Forward, with $34.9 million raised of the $40 million campaign goal.
#3: The Doctorate of Occupational Therapy program began the expansion to HU Arizona by hiring program staff and reconfiguring facilities.
#2: Foresters won the first-ever NAIA Women's Indoor Track and Field National Championship. Forester athletics experienced a phenomenal year, with four sports' athletes earning berths in national competition: baseball, bowling, men's soccer, and track and field.
#1: Huntington University celebrated its sixth straight year of record enrollment with 1,393 students enrolled for fall 2019!
As president, it is a joy to serve such an impactful institution. The 2020-2021 academic year promises to be one of our most exciting yet as we re-open the Huntington Union Building and continue to Step Forward through our relentless pursuit of Christ, scholarship, and service.
Blessings,
Dr. Sherilyn R. Emberton, President
Full bio
Faith Forward 2022
Faith Forward 2022 launches a strengthened focus for Huntington University and highlights its legacy of commitment to Christ, Scholarship and Service.
Learn More