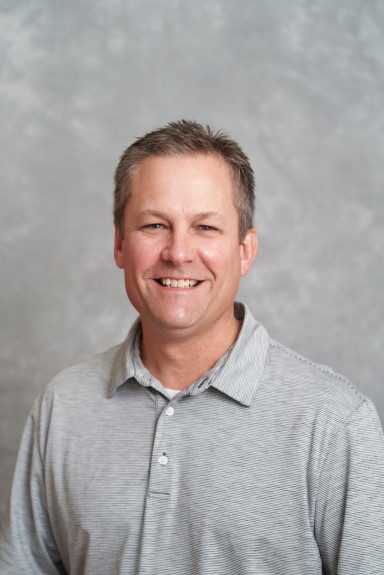 Jay LeBlanc
Instructor of Worship Leadership
260-359-4318
jleblanc@huntington.edu
Joined the Huntington University faculty in 2018.
Professor Jay LeBlanc teaches worship leadership classes at Huntington University, oversees Joyful Noise, HU's all-student worship band, and coordinates chapel worship. Under his tutelage, students who have a desire to develop worship leadership skills gain knowledge and real-world practice, both on stage in HU's Zurcher Auditorium or in area churches and camps, so that they can become leaders themselves.
As a ministry educator, Jay's goal is for his students to "never recover from the wonder of the cross." He wants them to develop a passion for serving Christ through worship and leading others to do the same. To be effective, God-honoring worship leaders, however, they must begin with genuine private worship with the Lord. Jay's aim is to help his students see that worship must come out of a desire to please only God and not men.
Jay and his wife, Shannon, met in high school at a singing competition. They now have three children. He enjoys any pastime with his family, including beach vacations and coaching softball teams, and also likes to play the guitar. Jay has extensive experience performing in a variety of music settings, performing with Larnelle Harris twice. He has sung the national anthem for both the Indianapolis Indians and Dayton Dragons baseball organizations.
Education
Master's degree in Worship Studies — Leadership from Liberty Baptist Theological Seminary
Bachelor's degree in Church Music from Cedarville University
Notable Experience
Worship leader, Emmanuel Community Church, Fort Wayne, Indiana
Worship pastor for over 20 years
Adjunct professor for 2 years, Huntington University
Adjunct teacher for a year, Cedarville University
Has received royalties as a songwriter for 13 years, Christian Copyright Licensing International (CCLI)