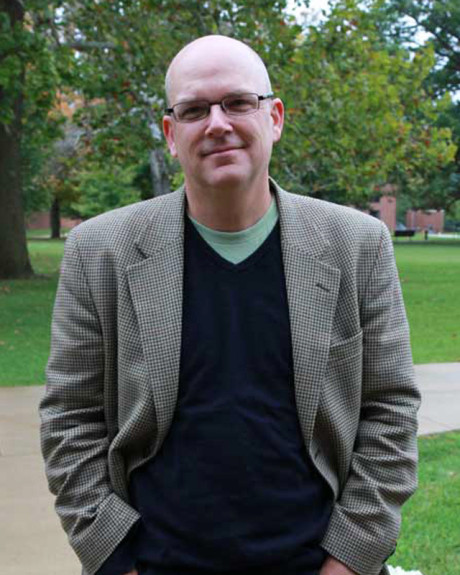 Jeffrey Webb
Professor of American History and Pre-Law Advisor
(260) 359-4243
jwebb@huntington.edu

Joined the Huntington University faculty in 1999.
Dr. Jeffrey Webb teaches in the Department of History and Political Science. He specializes in early American history, American religious history, and environmental history. He is also interested in the philosophy of space and place as well as the idea of sustainable development.
Jeff's primary goal as an educator is to help his students become better versions of themselves, intellectually, ethically, and spiritually, before they leave college. The subjects they study have practical applications in the world around them, and he would like them to be able to recognize those applications and apply them to their communities.
Originally from Elyria, Ohio, Jeff currently lives with his wife in Huntington, Indiana. In his spare time, he enjoys reading, hiking, and travel.
Education:
University of Chicago
Bachelor of Arts in history
Baldwin Wallace University
Publications/Awards:
"Pennsylvania's Promotional Literature and the Cultivation of Quaker Civility in the Early Modern Atlantic World,

"

Environment, Space, Place

,

vol. 6, issue 2 (Fall 2014).
"Watershed Redesign in the Upper Wabash River Drainage Area, 1870-1970," Environment, Space, Place,

vol. 8, issue 1 (Spring 2016).
"Huntington College, Liberal Education, and the Struggle for 'Christian Democracy' in the World War II Era," in

Denominational Higher Education During WWII, ed. John J. Laukaitis (New York: Palgrave Macmillan, 2018).
American Myths, Legends, and Tall Tales: An Encyclopedia of American Folklore

,

student collaboration, Santa Barbara: ABC-CLIO, 2016.
Conspiracies and Conspiracy Theories in American History,

student collaboration, Santa Barbara: ABC-CLIO, 2019.
Energy in American History: A Political, Social, and Environmental Encyclopedia

,

student collaboration, Santa Barbara: ABC-CLIO, forthcoming.
The Wilderness Act of 1964,

University of New Mexico Press, forthcoming.
Involvements:
International Association for the Study of Environment, Space, and Place, co-editor of book and film reviews for association's academic journal
Conference on Faith and History
Omohundro Institute of Early American History and Culture
Huntington Area Recreational Trail Association, board of directors member
Assistant Scoutmaster of BSA Troop 130, Huntington, Indiana
Past president of the Huntington County Literary Coalition