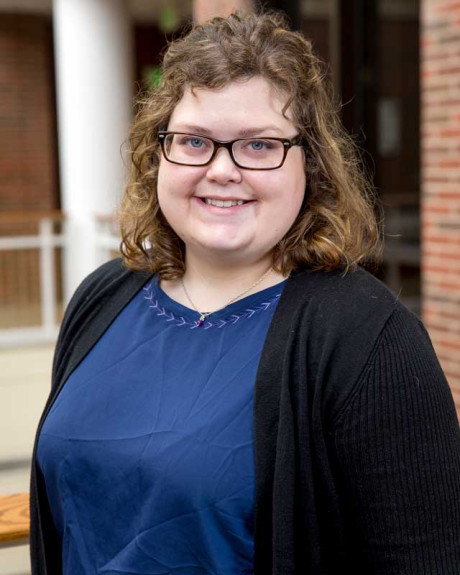 Jessica Baggerman
Assistant Professor of Agriculture
(260) 359-4360
jbaggerman@huntington.edu
Dr. Jessica Baggerman joined the Huntington University faculty in 2017. She earned her Bachelor of Science degree from Oklahoma State University in 2012, her Master of Science from Texas Tech University in 2014, and her Ph.D. in 2017 from Texas Tech University, all in animal science.
While earning her graduate degrees, she was responsible for undergraduate animal nutrition courses. Her graduate research focused on impacts of feed additives on muscle growth in feedlot cattle.
She is a member of the American Society of Animal Science, the American Meat Science Association, the Plains Nutrition Council, and the North American Colleges and Teachers of Agriculture.
Originally from Pampa, Texas, she grew up on a family farm which produces cotton, wheat, grain sorghum, and beef cattle. She currently lives in Huntington with her two dogs and her hobbies include baking, cooking, and DIY projects.