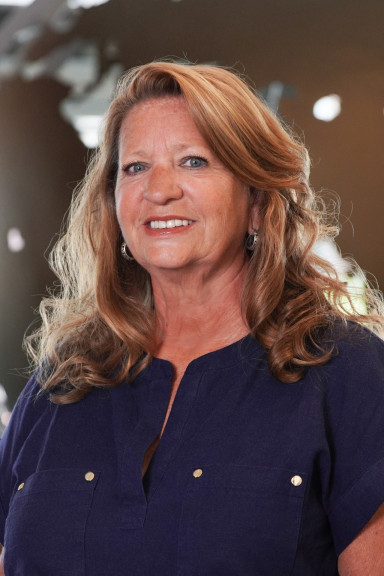 Karen Jones
Professor of Christian Thought and Practice
260-359-4270
kjones@huntington.edu

Joined the Huntington University faculty in 1997.
Dr. Karen Jones specializes in youth ministry and foundations of Christian education. In addition to teaching courses in ministry and missions, Karen serves as the director of the Veritas Theology Institute. She has an interest in global youth ministry and has helped train youth leaders who are now serving Christ around the world.
Karen's goal in the classroom is first and foremost to help students grow in their love for Christ. She wants students to recognize God's will for their lives as they prepare to become Kingdom leaders committed to excellence and integrity, regardless of their unique ministry callings. By encouraging students to foster personal holiness through consistent reading of God's Word and constant communication with God in prayer, Karen desires for students to become steadfast, faithful Christian leaders who follow God and understand that purpose and meaning come from fulfilling your true God-given calling, regardless of culture or job changes along the way.
Originally from Kansas City, Missouri, Karen currently lives in Huntington. She and her husband have two children and are now grandparents.