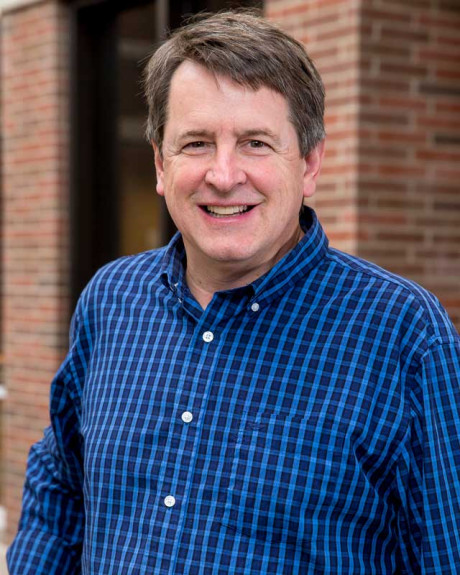 Kevin Miller
Professor of Communication
(260) 359-4278
kmiller@huntington.edu
Dr. Miller joined the communication faculty in 2002, coming from Christianity Today magazine where he was associate editor and writer. His articles have also been published in Christian History, Your Church, Christian Reader, New Man, and Leadership Journal magazines.
He was editorial associate for the academic peer-reviewed Journal of Broadcasting & Electronic Media and has taught English and communication courses at Wheaton College (Illinois) and the University of Kentucky. His Ph.D. in communication is from the University of Kentucky, where he also completed an interdisciplinary graduate certificate in social theory. His dissertation is a discourse analysis of the identity constructions of Jews in the writings of a white supremacist group called Christian Identity.
He received a M.A. in journalism from The Ohio State University, and is a candidate for a master's degree in the history of Christian thought from Trinity Evangelical Divinity School (Illinois). He holds a B.A. in English from Eastern Mennonite University (Virginia), and a diploma in Christian ministries from Rosedale Bible College (Ohio).
He and his wife, Lydia (an immigrant from Ukraine), and their young daughter and son attend Fairhaven Mennonite Church in Fort Wayne, Ind.