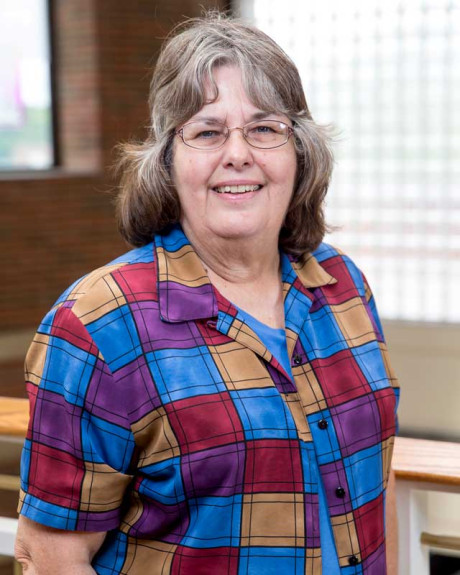 Mary Ruthi
Professor of Sociology and Department Chair
260-359-4238
mruthi@huntington.edu
Joined the Huntington University faculty in 1978.
Dr. Mary Ruthi teaches courses in the Sociology Department. Mary's primary goal as an educator is that her students would become enthusiastic about learning – not just about sociology but also about any general knowledge that sparks their interest. She wants students to develop an understanding of how social forces influence lives, particularly their own.
Originally from Kansas, Mary is a current resident of Hoagland, Indiana, with her husband. She is active in her church and enjoys a variety of activities, including reading, gardening, cooking/baking, and entertaining cats.
Education
Ph.D. in Sociology from University of Nebraska-Lincoln
Master of Arts in Sociology from University of Nebraska-Lincoln
Bachelor of Arts in Sociology and history from Sterling College
Involvements
North Central Sociological Association
Midwest Sociological Society
American Sociological Association