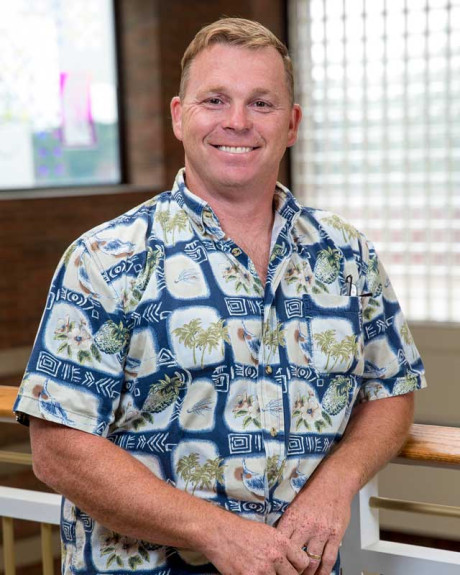 Michael Rowley
Associate Professor of Communication / Department Chair
(260) 359-4277
mrowley@huntington.edu
Dr. Rowley holds a Ph.D. in communication theory and research from Florida State University, where his studies focused on behavioral psychology, persuasion, public speaking, and research methods. He received his B.A. in public speaking and his M.A. in theory, persuasion, and public speaking from the University of Central Florida.
Before coming to Huntington University in 1997, he served as instructor of speech and statistics at Bainbridge College in Georgia. He has presented papers at the American Cultural Association, the Southern States Communication Association, the Association for Education in Journalism and Mass Communication, and the National Council of Family Relations on topics as wide-ranging as "Synchronous and Asynchronous Forums in Cyberspace for Theoretical Dialectic" and "Spirituality and Religiosity as Factors in Adolescents' Risk for Anti-Social Behaviors and Use of Resilient Behaviors."
He is published in both popular and scholarly venues, an example of which is "Critical Thinking in the Classroom: An Entertaining Approach" for The Teaching Professor. His dissertation is a statistical analysis of "Channel and Multiple Sources: An Examination of Peripheral Cues."
Dr. Rowley brings to the classroom the relational skills he honed as a youth director in four Methodist churches in Florida and Georgia.
Mike and his wife Terra, a music therapist, live in rural Huntington County, Indiana, with their three children. The Rowleys attend College Park United Brethren in Christ Church.