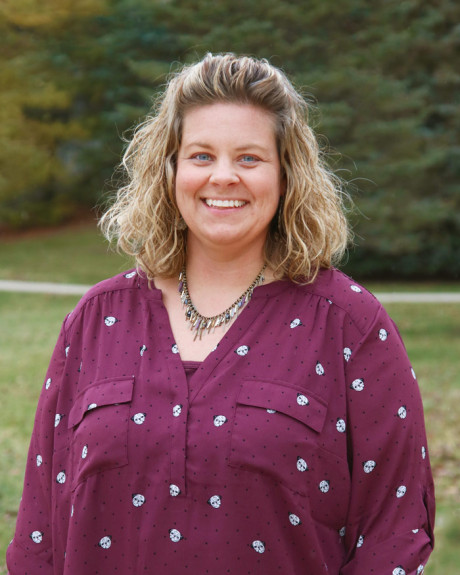 Michelle Fulkerson
Assistant Professor of Nursing
(260) 359-4253
mfulkerson@huntington.edu
Joined the Huntington University faculty in 2014.
Dr. Michelle Fulkerson works in the Department of Nursing, where she teaches about the needs of psychiatric patients to help her students provide nonjudgmental, empathetic nursing care. She specializes in mental health nursing, health assessment, disciplines of nursing practice, and facilitating role transition for senior nursing students.
Michelle's goal as an educator is to help her students develop empathetic, nonjudgmental nursing care practices. She enjoys seeing students participate in new experiences, grasp new concepts, and apply those concepts in the clinical setting. Michelle encourages her students to always be open to learning, as well as never to hesitate to ask questions.
Originally from Paulding, Ohio, Michelle now lives with her husband and children in New Haven, Indiana. When she is not teaching, she enjoys camping, kayaking, singing, and reading.
Education:
- Doctor of Nursing Practice
Indiana Wesleyan University
- Master of Science in nursing education
University of Phoenix
- Bachelor of Science in Nursing
Indiana Wesleyan University
- Associate of Applied Science in Nursing
Northwest State Community College
Notable Experiences:
Psychiatric nursing, 12 years
Nursing Professional Development, 7 years Parkview Health
Publications/Awards:
Implementation of Return on Investment Tracking Process in Hospital-Based Nursing Professional Development, Indiana Wesleyan University
Creative Curriculum Design in Hospital Nursing Onboarding, Michigan Association of Nursing Professional Development and Professional Nurse Educator's Group
Involvements:
Association for Nursing Professional Development
American Psychiatric Nurses Association
National League for Nursing, Certified Nurse Educator