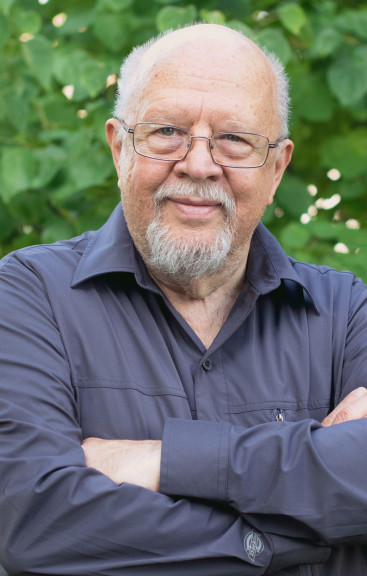 Paul Michelson
Distinguished Professor of History
(260) 359-4242
pmichelson@huntington.edu
Dr. Paul E. Michelson has been a member of the faculty since 1974. He was a three-time Fulbright fellow in Romania (1971-1973, 1982-1983, 1989-1990). His areas of interest and expertise include historiography, Romanian history and political development in the 19th-21st centuries, Totalitarianism and post-totalitarian societies, the history of Venice, and the work of C. S. Lewis and J. R. R. Tolkien.
He has been President of the Society for Romanian Studies (2006-2009), Secretary of the Conference on Faith and History (2004-2014), and a member of the national board of the South East European Studies Association (1991-2014); currently serves as the Secretary of the Society for Romanian Studies; and is a member of the editorial boards of thirteen journals. His book, Romanian Politics, 1859-1871: From Prince Cuza to Prince Carol (1998) was selected by Choice Magazine as an Outstanding Academic Book for 1998 and was awarded the 2000 Balcescu Prize for History by the Romanian Academy. He was a co-author of A History of Romania (1995; 2nd edition, 1996; 3rd edition, 1997; Czech edition, 2000); and a lead contributor to Richard Frucht, ed., Encyclopedia of East Europe: From the Congress of Vienna to the Fall of Communism (2000), which was a Choice Magazine Outstanding Academic Book for 2000. He has published over a 150 articles, including "Pompiliu Teodor (1930-2001) and Modern Romanian Historiography," Revue Roumaine d'Histoire, (Vol. 54 (2015), Nr. 1-4, pp. 69 ff.), Romania and World War I, 1914-1918: An Introductory Survey," Revue Roumaine d'Histoire, (Vol. 55 (2016), Nr. 1-4, pp. 61 ff.), and "C. S. Lewis, Charles Williams, and Esemplastic Friendship," Inklings Forever, (Vol. 10 (2017), pp 454-477.).
In 1997, Dr. Michelson was the recipient of the Huntington College Centennial Medallion. He has also been Huntington University Faculty lecturer four times (1981, 1998, 2009, and 2013).
For more information, please visit Dr. Michelson's personal website.