Ryan Long
Assistant Professor of Theatre, Department of Theatre Arts Chair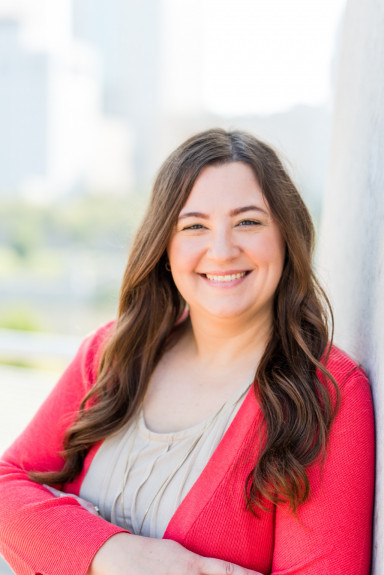 (260) 359-4257
rlong@huntington.edu
Ryan Long teaches in the Department of Theatre Arts, also serving as the department chair. She specializes in Knight-Thompson speechwork, although her interests include accents and dialects of all kinds. She is also professionally interested in accessibility, inclusivity, and stage combat.
As Ryan has learned through much experience in the industry, theatre is about hustle and bustle; in order to succeed professionally in theatre, you have to enjoy both of these aspects. She hopes to equip her students to both discover the plethora of careers available to them and to succeed in their career field.
Originally from Columbus, Ohio, Ryan now resides in Huntington with her husband, Adam. She claims the proud distinction of appearing in an episode of the German version of "The Love Boat" ("Das Traumschiff"). When she is not teaching or assisting performances, she loves cats, gardening, and watching sci-fi shows.
Education
Master of Arts in performing arts, Savannah College of Art and Design
Bachelor of Arts in English, Mount Vernon Nazarene University
Notable Experience
Assistant Professor of Theatre, 5 years
Freelance Actor and Director, 15 years
Freelance Vocal Coach, 7 years
Involvements
Voice and Speech Trainers' Association
Southeastern Theatre Conference, Vice Chair for the Voice and Speech Committee