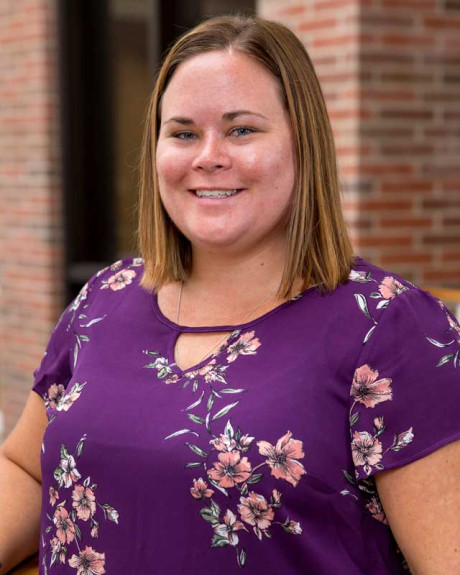 Samantha Sutorius
Assistant Professor of Social Work / Department Chair
(260) 359-4232
ssutorius@huntington.edu
Joined the Huntington University faculty in 2016.
Dr. Samantha J. Sutorius leads and teaches in the Department of Social Work. She is also a licensed social worker in Indiana. Before joining the University faculty, she worked as a case manager in the field of child welfare at a group home for teen mothers, interacting with biological and foster families in a supervised visitation program.
At HU, Samantha's role is to help students increase their knowledge and develop their skills by teaching them content and modeling professional and ethical behaviors. Her goal is to empower students to develop into emerging social workers who will make a difference in their communities and impact God's Kingdom in a positive way. She loves seeing students engage in new activities, connect with social workers and other professionals, and find their passion within the field of social work.
Originally from Fort Wayne, Indiana, Samantha now lives in Huntington, but her passion for people has taken her all over the globe. Some travel highlights include Costa Rica and Jamaica, but her favorite location is Sighisoara, Romania. She has traveled to Sighisoara twice with HU. Her love of travel is underscored by her passion for the great outdoors. When she isn't teaching, Samantha can be found camping, biking, swimming, hiking, zip-lining, and kayaking. You also might find her perusing the rows of books at a used bookstore.
Education:
- Doctor of Social Work
University of St. Thomas
- Master of Social Work
Indiana University
- Bachelor of Social Work
Huntington University

Certification:
Licensed Social Worker (LSW) in Indiana
Notable Experiences:
Developed a new child welfare course at HU that drew from her experiences working in the field of child welfare
Case Manager, Project Home Indy, 3 years
Involvements:
Socially United Club advisor