Tanner Babb
Associate Professor of Psychology and Associate Academic Dean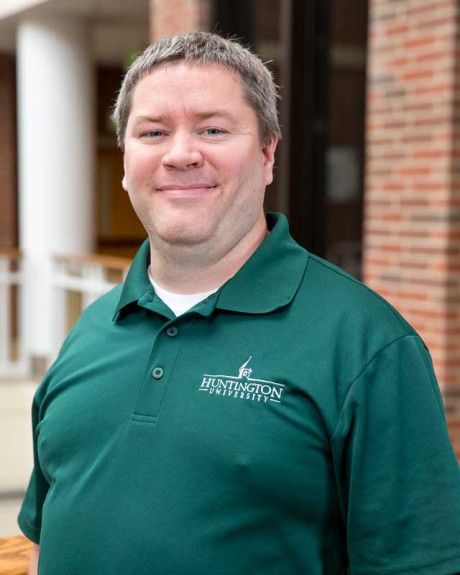 260-359-4241
tbabb@huntington.edu
Joined the Huntington University faculty in 2010.
Dr. Tanner Babb returned to his alma mater to teach the very subject he studied as an undergrad – psychology. He also teaches classes in the graduate counseling program and serves as the associate academic dean of the university. He is a licensed marriage and family therapy associate and is interested in studying the intricacies and impact of social media, creativity, and leadership.
In addition to promoting a strong practical background in psychology, Tanner wants his students to understand the relationship between faith and psychology. His goal is that students would graduate with a better understanding of self, others, and the world through the lens of psychology.
Tanner lives Huntington (his hometown) with his wife, Julie, and their children. He enjoys strategy board games, disc golf, reading J.R.R. Tolkien and C.S. Lewis, developing creative teaching exercises, and running retreats for couples.
Education
Ph.D. in Counselor Education and Supervision from University of Toledo
Master of Science in Education with a focus on Marriage and Family Therapy from Indiana University
Bachelor of Arts in Psychology from Huntington University
Notable Experience
Child and adolescent case manager and marriage and family therapist for four years at Otis R. Bowen Center
Involvements
Society for the Teaching of Psychology
American Association of Marriage and Family Therapists
Vice Chair of the Board of Directors, Otis R. Bowen Center