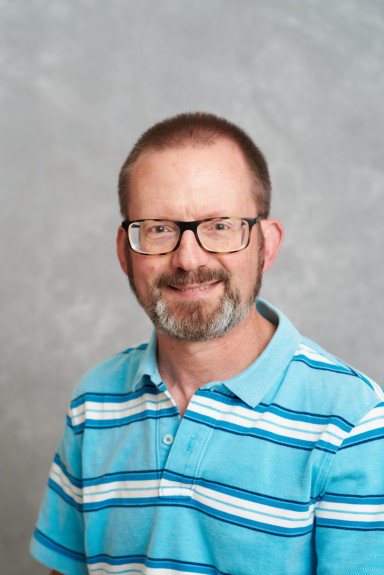 Tom Bergler
Professor of Christian Thought and Practice
260-359-4285
tbergler@huntington.edu

Joined the Huntington University faculty in 2000.
Dr. Thomas (Tom) Bergler teaches in the Ministry and Missions Department at Huntington University. He is particularly interested in discipleship and youth ministry, interests that often appear in his published scholarly work as well as in the classroom.
As an educator, Tom's goal is to equip students to be leaders in the church who can lead others to spiritual maturity. He wants them to understand that God has created and called them to serve the church and the world in the power of Christ.
Originally from Grand Blanc, Michigan, Tom lives in Huntington with his wife, Sarah, and their children. He enjoys camping in his free time.
Education
Ph.D. in American Religious History from University of Notre Dame
Master of Arts in Theology and Church History from Wheaton College
Bachelor's degree in Chemistry and history from University of Michigan
Notable Experience
Evangelized and discipled students at the University of Michigan, the University of London, and Michigan State University as a staff worker with University Christian Outreach
Co-founded a Christian theology and ministry camp for students from state universities at Spring Academy
Publications and Awards
Articles in Christianity Today, Christian Research Journal, Youthworker Journal, and The Journal of Youth Ministry