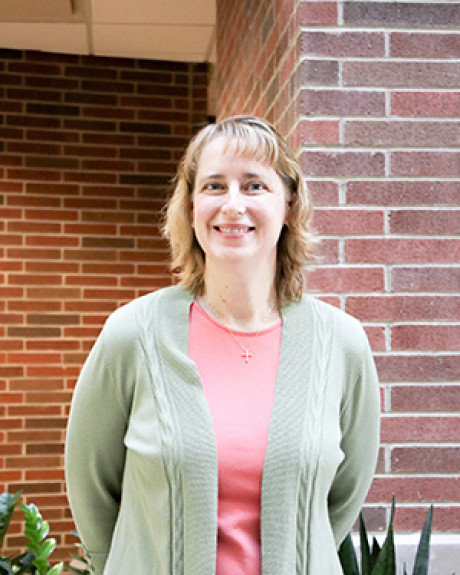 Noelle Keller
Director of Library Services and Associate Professor of Library Services
(260) 359-4063
nkeller@huntington.edu
Noelle Keller serves as the Director of Library Services and is also an Associate Professor of Library Services. Noelle specializes in information literacy instruction, curriculum outreach and resource integration, space planning, and collection development and maintenance. Outside of her regular business hours she acts as a book reviewer, mentor, and prayer volunteer.
Noelle hopes to use her skills and experience to contribute to the education, development, and growth of others. She strives to provide an environment and resources that will make everyone feel valued, engaged, supported, encouraged, and successful. Noelle is working to make the library a dynamic learning hub and center of reading, exploration, and creativity. In short, a place where people and ideas meet.
In her free time Noelle enjoys exercising by way of low-impact aerobics, walking, strength training, and stretching. She also likes gardening, traveling, cooking, and reading.
Education
Master of Library Science from Kent State University
Master of Education from The George Washington University
Bachelor of Arts, History, and Political Science from The George Washington University
Notable Experience
Presenter at Association of Christian Librarians Annual Conference in both 2017 and 2019
2015 discovery of 1839-1841 abolitionist journal of Reverend David Stedman Ingraham and subsequent restoration/preservation and digitization
2015 restoration/preservation and digitization of Reverend Asa Mahan manuscript dating from 1840
Publications and Awards
Approximately 20 book reviews in The Christian Librarian from 2008-present
Acknowledgement for library, archival, and research assistance in three history books
Involvements
Association of Christian Librarians