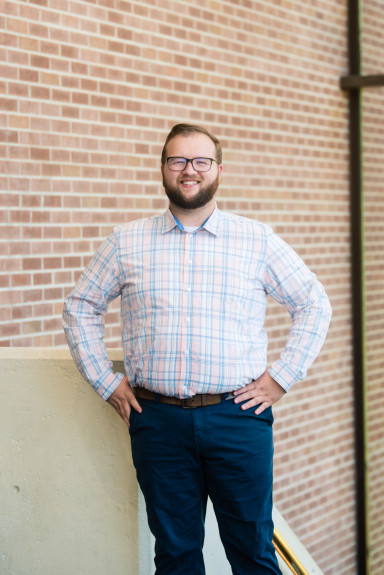 Quintin Graves
Recruitment Coordinator
260-359-4017
qgraves@huntington.edu
Oh hey! My name is Quintin Graves, and I am so excited to walk alongside you in your admissions process at Huntington University! I studied international development, psychology, and history at HU, with minors in refugee studies and non-Western history. I also was a non-traditional student, transferring from a small community college near my hometown of Hicksville, Ohio. When I stepped on campus, I was just tagging along on a visit with my friend, and I instantly felt God's presence and push to become a Forester. Here I am today!
I was a resident assistant in the greatest hall on campus (I'm biased) – Wright Hall – and was involved in student government as the Wright Hall representative and then the student body president, where I got to love and appreciate HU even more. I love HU, and it's my Home. I'm so excited to help future Foresters feel that same way!
A few fun tidbits about me: I love watching movies (I'm a sucker for a good Rom Com), being with friends and family, spending time in the Smoky Mountains of Tennessee, kayaking, bicycling, and cooking (I can whip up a mean homemade pizza). My favorite travel destination has been India (I love spicy foods!), and I have a heart and passion for Christian development and outreach. I love God's people and the stories He gives them!