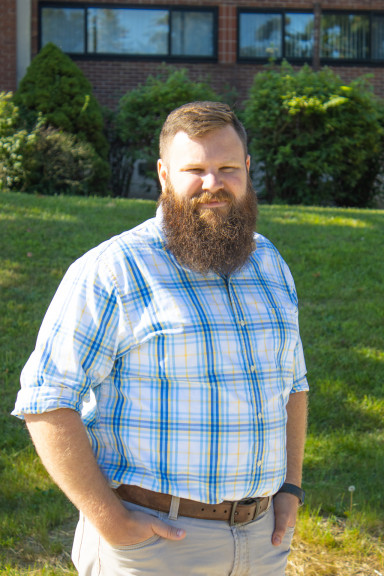 Wade Finicle, Jr.
Coordinator of Recruitment
(260) 359-4111
wfinicle@huntington.edu
Wade Finicle, Jr., returned to his alma mater in 2021 as a coordinator of recruitment in the Office of Graduate and Online Admissions. He is responsible for discovering, recruiting, and ushering in new students for Huntington University's graduate and online programs. Wade holds a Bachelor of Arts degree in communication studies, and prior to returning to HU, he worked at the Otis R. Bowen Center for Human Services for over seven years. He held several positions at the Bowen Center, most recently serving as a recruiter. He was the services manager over the DCS program in Wabash County for over three years.
Originally from Swayzee, Indiana, Wade now lives in Huntington with his wife and children. He enjoys spending time with family and friends and outdoor activities such as barbecuing. His reassuring advice to students is that just because you aren't sure what you want to do for a career doesn't mean you're lost. Sometimes it takes experiencing the things you don't want to do to find the thing you do want to do, so use those experiences to grow and become better.