Dallas Jenkins Comes to HU – Virtually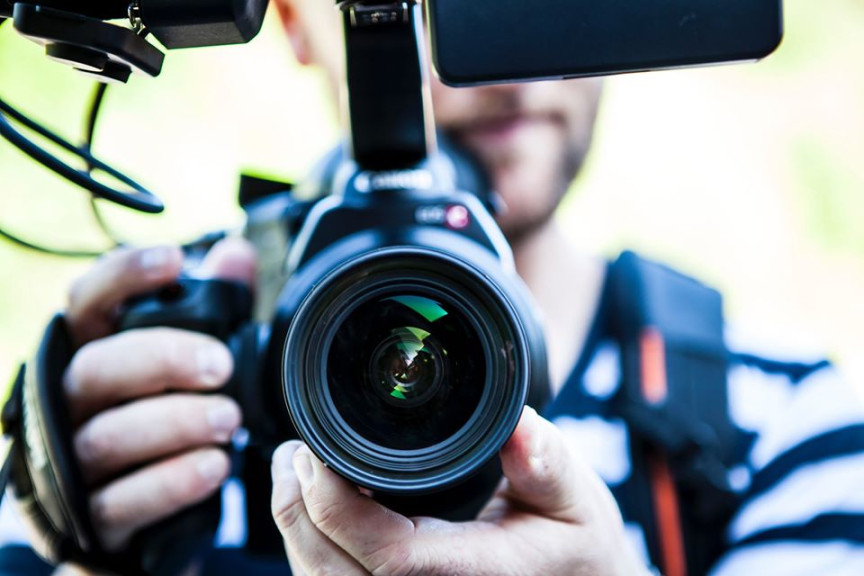 FOR RELEASE: Monday, April 6, 2020
The faculty and staff at Huntington University aren't letting COVID-19 stop them from connecting (virtually) with current students and future students. Prior to the "shelter at home" order for the state of Indiana, HU's School of the Arts was preparing for a visit event featuring Dallas Jenkins, creator and producer of The Chosen, the first-ever multi-season show about the life of Christ.
Though Jenkins can't be on site in person, he will still be here virtually!
Dallas stepped into the world of film in his early 20s and now, over two decades later, has:
Worked with Warner Bros.
Won a Crystal Heart Award from the Heartland Film Festival
Been co-executive producer of Though None Go With Me, a Hallmark Channel feature
Directed and produced a feature-length version of Midnight Clear which won awards in festivals all over the country and is currently available on DVD from Lionsgate
And those are just a few of the highlights.
But it's his latest project that is, perhaps, nearest and dearest to his heart. It's his experience with The Chosen that Dallas will share about in his Visiting Artist Talk/Q&A on April 16, and you're invited to join!
The virtual visit day will feature:
A Visiting Artist Talk/Q&A with Dallas Jenkins
A Panel Discussion with Faculty
A Panel Discussion with Current Students
A Virtual Tour of DMA facilities
Samples of Student Work
"Dallas' writing and directing are a true inspiration for today's young storytellers who want to impact this world with a message of love, hope and the realities of the human condition in a fallen world," said Dr. Lance Clark, dean of the School of the Arts.
To learn more about this event or to RSVP, visit huntington.edu/April16