Glazier Joins HU Arizona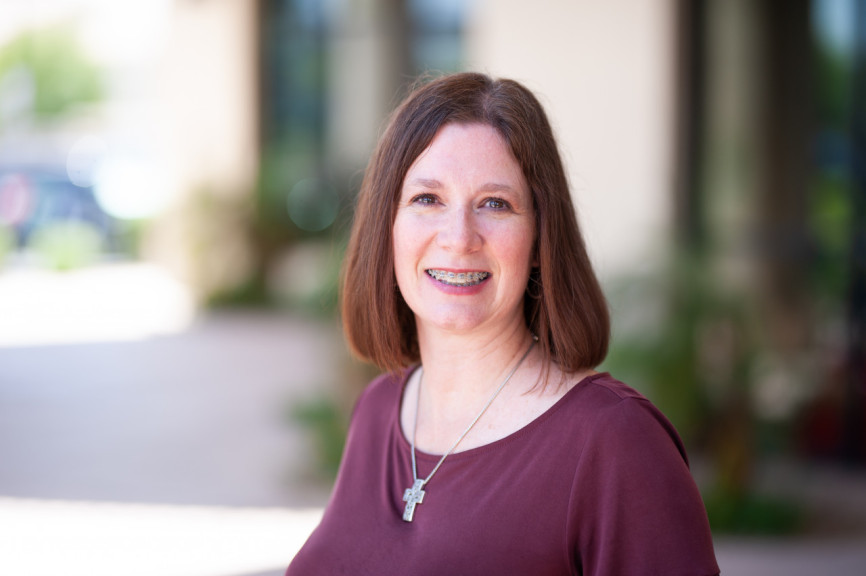 FOR RELEASE: Tuesday, June 16, 2020
Huntington University Arizona is pleased to announce that Tiffany Glazier has joined the Forester Family as the administrative assistant for the Doctoral Program in Occupational Therapy in Arizona.
A graduate of Arizona State University, Glazier holds a degree in human nutrition followed by over two decades working as a dietitian.
"I'm so excited to be a part of the HU Arizona team," said Glazier. "I feel a Christ-centered education is so important and I can't wait to make a difference in students' lives. Healthcare is my passion; I'm looking forward to assisting students in meeting their career goals."
The HU Arizona and OT teams feel the same.
"Tiffany's background makes her a solid fit for this position as we gear up to welcome our first cohort of OT students in Arizona," said Jeff Berggren, director of Arizona operations.
Huntington University Arizona opened its doors in 2016, welcoming students seeking a degree in digital media arts. Since that time, students have created regionally and nationally awarded work, including ADDY awards, BEA Best of Fest awards, and Emmy Student Production Awards. The 30,000-square-foot building houses bachelor's degree programs in animation, film production, broadcast media, and graphic design. The facility features film and TV studios, high-end computer classroom/labs, private editing suites, a state-of-the-art TV control room, a Foley pit, a host of EFP and cinema cameras, and lighting gear for student production work.
Huntington University is a comprehensive Christian college of the liberal arts offering graduate and undergraduate programs in more than 70 academic concentrations. U.S. News & World Report ranks Huntington among the best colleges in the Midwest, and Forbes.com has listed the university as one of America's Best Colleges. Founded in 1897 by the Church of the United Brethren in Christ, Huntington University is located on a contemporary lakeside campus in northeast Indiana. The nonprofit university is a member of the Council for Christian Colleges and Universities (CCCU).