HU Arizona Hosts First Christian College Fair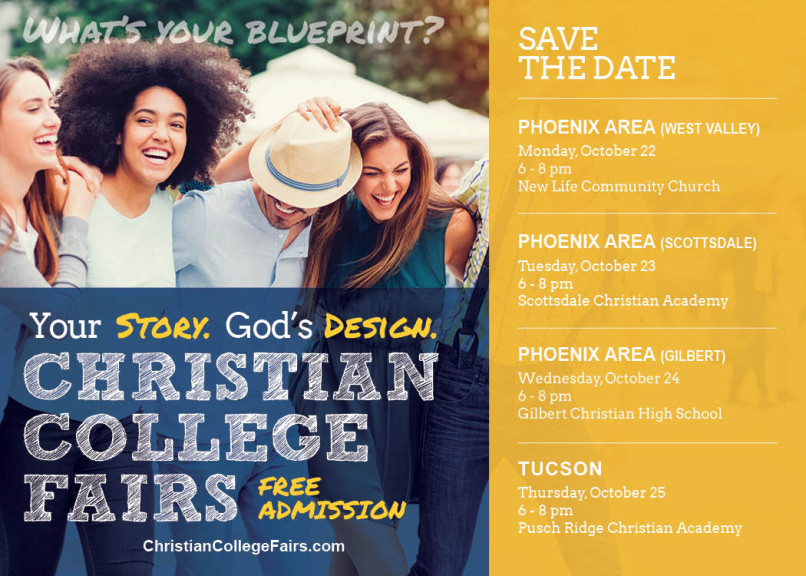 FOR RELEASE: Monday, October 15, 2018
Huntington University Arizona will be hosting the first Christian College Fair in the West Valley on October 22 at New Life Community Church. This event will start at 6:00 p.m.
"Huntington University Arizona is pleased to partner with New Life Community Church and the NACCAP to host the first National Christian College Fair in the West Valley," said Jeff Berggren, Director of Arizona Operations. "Huntington has been a member of NACCAP for a number of years and our new location in Peoria, Arizona, gives us the opportunity to bring the amazing resources of the organization to a new group of families."
Families with high school students of any age are encouraged to attend the fair. Freshmen and sophomores will find excellent resources to start their college search process while juniors and seniors will discover new tools and potentially new options as they start to refine their college decision. There will be two free financial aid sessions which will provide an overview of the financial aid process and are likely relieve a little stress about how to navigate the world of financial aid.
The NACCAP (North American Coalition for Christian Admissions) is sponsoring the college fair. For more information, you can visit NACCAP's My Blueprint website.