HU Arizona Makes Community Connection with BEA Award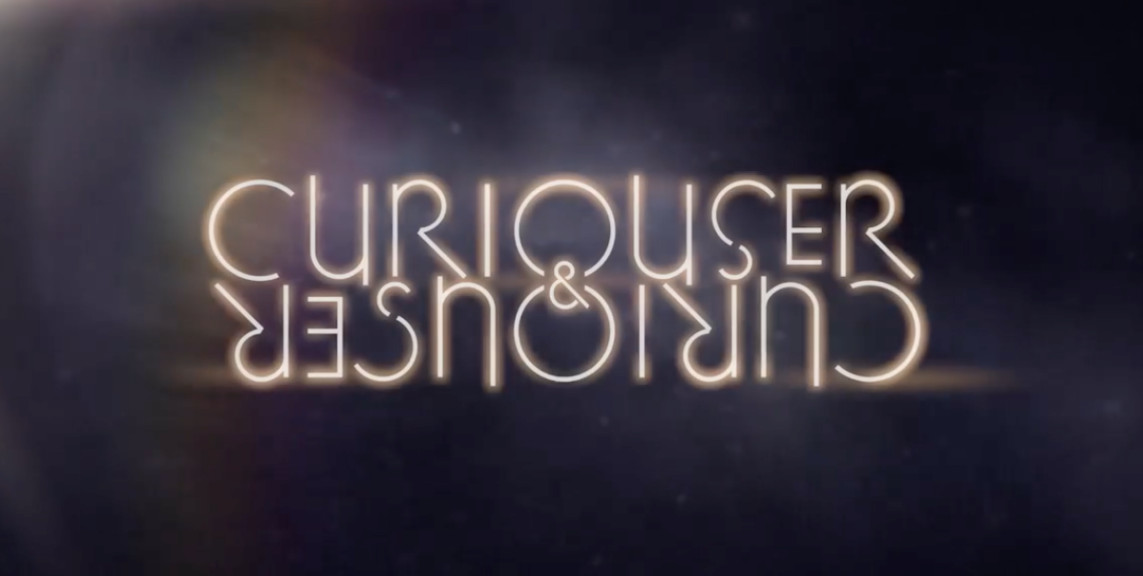 FOR RELEASE: Monday, March 22, 2021
Huntington University is pleased to announce that Professor Phil Wilson, Arizona digital media arts program director, has earned two Best of Competition nominations in the 2021 Broadcast Education Association (BEA) Festival of Media Arts. Wilson was nominated in the categories of Sound Engineering and Design and Commercial or PSA for his work on Show Trailer: Curiouser & Curiouser.
Curiouser & Curiouser was an immersive, multi-sensory theater experience that ran in the fall of 2020. Up to 10 audience members per performance explored the fantastical world of Wonderland, the world of Alice in Wonderland, through every theater, rehearsal space and hallway in the Peoria Center for the Performing Arts.  Audience members experienced Wonderland as Alice would, exploring rooms, discovering scenes, meeting the inhabitants of Wonderland, enjoying performances and immersing themselves in a new way to experience live theater.
The Curiouser & Curiouser trailer Wilson created is an example of the ongoing partnership between the City of Peoria's TheaterWorks organization and HU Arizona.
"I've done some of the best and most satisfying creative work that I've ever done in collaborative partnership with TheaterWorks," said Wilson. "There is just this real and tangible love and mutual respect for one another between us. In many ways they reflect our [HU Arizona] culture; they are this creative hub for outsiders, misfits, and dreamers — just like we are — and we both try to bring light into the world in our own unique ways."
For the fifth year in a row, Huntington University has emerged as the top private digital media arts program in the country through the Festival of Media Arts. Earning 19 awards total, the HU digital media arts program ranks second in the nation among both private and public universities, second only to Arizona State. This is the third year in a row that HU has been ranked second overall for Festival of Media Arts awards.
"At TheaterWorks, we are a theater of the community. Embracing local talent is a major component of what we do as a theater of the community. We believe there are incredibly talented people right here in our backyards. We believe in fostering that local talent, showcasing them and celebrating their gifts," said Cate Hinkle, managing director of TheaterWorks. "With Phil and Huntington, we have developed a strong relationship filled with trust. We know that every project we work on will be spectacular. We see them as experts who can help us accomplish what we want to accomplish, push the creative limits and help us bring the joy and magic of theater to our community. It is very important to us to have those relationships within our community to strengthen the fabric that weaves us all together."
Huntington University students and faculty from the home campus and HU's Peoria, Arizona, location garnered awards in the categories of Sound Engineering and Design (1), Commercial or PSA (1), Promotional Video (1), Comedy or Drama (2), Sound Engineering/Production (1), Animation/Experimental/Mixed (3), Instructional/Educational (1), Narrative (3), Spots (2), Television Long Feature Reporting (1), Short Subject (1), Feature (1), and Original Television Series Pilot (1).
Additionally, two faculty projects and two student projects have been named finalists for the Best of Festival awards, which will be announced on March 29. In 2019, HU won the BEA Chairman's Award, the top student award in the entire BEA Festival of Media Arts, which had more than 1,500 submissions that year.
The Broadcast Education Association is the premier international academic media organization, driving insights, excellence in media production, and career advancement for educators, students, and professionals. Over 2,500 professors, students and media professionals are currently individual members, and approximately 275 college and university departments and schools are institutional members. Each year, there are over 1,300 submissions from schools around the world, with only around 22% of entries receiving awards.
To see the full BEA awards list, visit beaweb.org/festival/2021-winners.
TheaterWorks at the Peoria Center for the Performing Arts is entering into its 35th season of providing exceptional theater to the West Valley. Theater Works is a non-profit 501(c)(3) theater of the community whose mission is to provide opportunities for children, patrons and artists to experience theater that inspires, enriches and enlightens through the experience of the performing arts with programming for every age and ability. During the COVID-19 pandemic, TheaterWorks devised an immersive theater experience to continue live theater experiences to the community safely, receiving national acclaim. Theater Works acts as the managing tenant for the Peoria Center for the Performing Arts which features more than 200 events a year including: live theater, music concerts, storytelling, dance, comedy, cultural events, festivals, and much more. For more information, call 623.815.7930 or visit www.theaterworks.org.
Huntington University Arizona opened its doors in 2016, welcoming students seeking a degree in digital media arts. Since that time, students have created regionally and nationally awarded work, including ADDY awards, BEA Best of Fest awards, and Emmy Student Production Awards. The 30,000-square-foot building houses bachelor's degree programs in animation, film production, broadcast media, and graphic design. The facility features film and TV studios, high-end computer classroom/labs, private editing suites, a state-of-the-art TV control room, a Foley pit, a host of EFP and cinema cameras, and lighting gear for student production work. 
Huntington University is a comprehensive Christian college of the liberal arts offering graduate and undergraduate programs in more than 70 academic concentrations. U.S. News & World Report ranks Huntington among the best colleges in the Midwest, and Forbes.com has listed the university as one of America's Best Colleges. Founded in 1897 by the Church of the United Brethren in Christ, Huntington University is located on a contemporary lakeside campus in northeast Indiana. The nonprofit university is a member of the Council for Christian Colleges and Universities (CCCU).